UPDATE: Appearing on the "Today" show on Monday, Keshia Knight Pulliam addressed her elimination from "Celebrity Apprentice" as well as the recent sexual assault allegations against her former onscreen father, Bill Cosby.
"I know 'The Cosby Show' is in reruns, and everyone assumes that we're this family that has dinner every Friday night," she said. "But the reality was I hadn't spoken to Mr. Cosby. I felt that it would be tactless, very rude to call someone and be like, 'Hey, so, let me have some money right now.'"
Regarding the allegations, Pulliam said she ultimately can't speak to what has happened.
What I can say is this: I wasn't there. No one was there except for the two people who know exactly what happened. All I can speak to is the man that I know and I love. The fact that he's been such an example, you can't take away from the great that he has done. You know, the amount, the millions and millions of dollars that he has given back to colleges and education, and just what he did with 'The Cosby Show' and how groundbreaking that was...Ultimately, they're just that, allegations. You know, it's very much been played out in the court of public opinion. But we're still in America, where ultimately you're innocent until proven guilty. I wasn't there. That's just not the man I know. So I can't speak to it.
EARLIER: Keshia Knight Pulliam, who played Rudy Huxtable on "The Cosby Show," was eliminated from "Celebrity Apprentice" on Sunday night because she did not reach out to Bill Cosby for assistance in raising funds for charity.
"I have not talked to Bill Cosby on the phone in I don't know how long," she said to Donald Trump in the boardroom following the group's task. "For me to pick up the phone having not talked to you for five years, except for when we run into each other for a Cosby event, I feel that's not my place to do."
While Trump called Pulliam an "amazing person," he cited her reticence to contact Cosby as a fatal business flaw. "You didn't make one call that I really believe that if you'd called that gentleman he would have helped you, even if you hadn't spoken to him in years," he said.
The Huffington Post contacted representatives for Trump and Pulliam for further comment. This post will be updated if and when a response is received.
Before You Go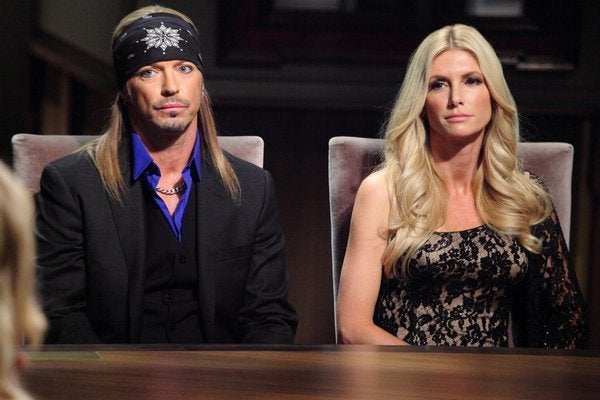 Do
Popular in the Community