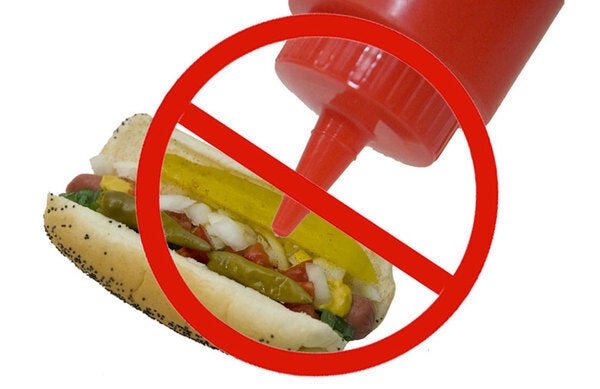 So there you have it. Big government once again interfering on our right to chose.
The late great Pulitzer Prize winning Chicago columnist Mike Royko said it better than anyone
"No, I won't condemn anyone for putting ketchup on a hot dog. This is the land of the free. And if someone wants to put ketchup on a hot dog and actually eat the awful thing, that is their right. It is also their right to put mayo or chocolate syrup or toenail clippings or cat hair on a hot dog. Sure, it would be disgusting and perverted, and they would be shaming themselves and their loved ones. But under our system of government, it is their right to be barbarians."
Related