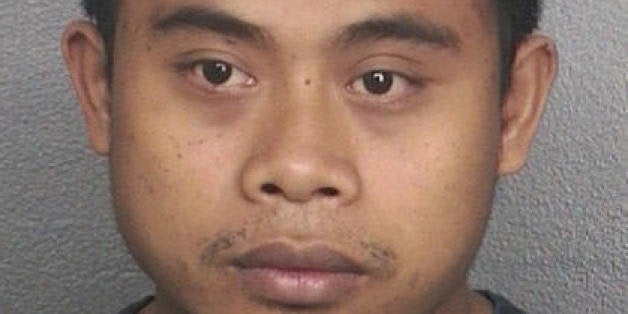 A former cruise ship employee pleaded guilty on Monday to beating, raping, and trying to toss overboard a woman on a nudist cruise who he said insulted his mother.
Ketut Pujayasa, 29, was working as a room-service attendant for Holland America Line when he used his master key to enter the victim's sleeping quarters during the night.
Pujayasa told investigators that he had delivered breakfast to the woman earlier that morning, according to the New Times. He said he knocked on her door several times before the woman said "Wait a minute, you son of a bitch."
The woman, 31, was attacked while she slept aboard the MS Nieuw Amsterdam off the coast of Honduras on Valentine's Day. The nudist cruise had left Port Everglades five days earlier.

The woman told authorities she lost consciousness at least once during the assault. She was so severely injured that she was flown by air ambulance to a South Florida hospital.
The Indonesian citizen was arrested when he returned to Port Everglades in Florida following the cruise. Monday's hearing took place in a Miami federal courtroom.
Pujayasa is charged with attempted murder and aggravated sexual assault. He is scheduled to be sentenced Dec. 8.
REAL LIFE. REAL NEWS. REAL VOICES.
Help us tell more of the stories that matter from voices that too often remain unheard.