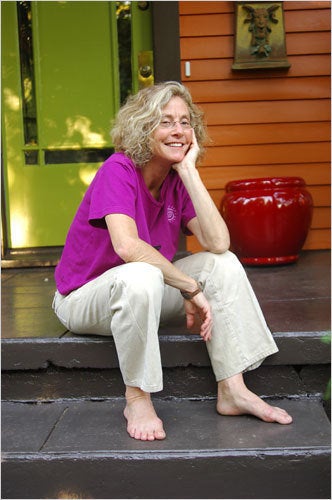 In September, Ketzel Levine, a senior correspondent for National Public Radio, came up with an idea for a series about how Americans were handling economic pressure. Called "American Moxie: How We Get By," it began in early December. The subjects were people like an Illinois farmer who loved tending to his cows, but was having to sell them. "My idea was to look at how we adjust, how we change, what we have to dig deep and find in order to do what it takes to get by, and that's where moxie came in," Ms. Levine said.
Ms. Levine and her editor didn't want a series of unconnected stories. "We came up with the idea that each person should be connected with the next somehow, and that was the best part for me," she said. "I'd go on a story and have absolutely no idea what the next story would be -- I'd have to find it while I was there."
But there was an unexpected ending. Midway through her reporting, Ms. Levine found out that she had been laid off as part of a 64-employee cut at NPR.
Ms. Levine, who has worked at NPR since 1977, said she decided the final episode, and her final piece for NPR, should be about her own situation.
REAL LIFE. REAL NEWS. REAL VOICES.
Help us tell more of the stories that matter from voices that too often remain unheard.