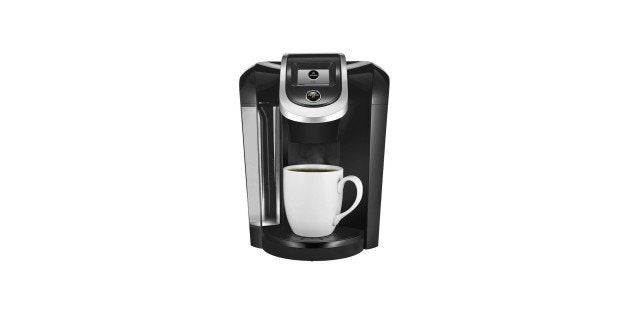 Update: Keurig Green Mountain reached out to The Huffington Post after the publication of this article, in part, to clarify the reason for the November 2014 price increase. An explanation for the price increase can be read in Keurig's press release here.
The Keurig coffee brewing system's newest iteration, called Keurig 2.0, is discriminative. It only enables "authorized K-Cups" to function with the machine. As a result, some brands' coffee pods will not be accepted into the elite product -- not to mention, the machine won't even work with older versions of K-Cups. In order to work, each K-Cup must have a special ink on its lid, which is recognized and received by Keurig 2.0 (the older versions didn't have this).
This change may be nice for Keurig, but Rogers Family Company, a coffee and tea brand, insinuates it's a corrupt one, forcing consumers to rely on Keurig-approved products. The company also claims Keurig hiked the cost of the pods by nine percent after releasing the new coffee machine. In an effort to defeat the unethical move, Rogers Family Company developed the "Freedom Clip," a little gadget that can be installed in the Keruig 2.0 model and authorizes most non-approved K-Cups to work with the machine.
The Freedom Clip stands for a kind of coffee democracy; the brand is manufacturing and giving out the piece of equipment for free because, as written on the company website, "[...]we at Rogers Family Company® believe that your right to choose any option is imperative."
The Freedom Clip overrides the Keurig's excluding technology so the little guys can keep producing their own coffee pods. The clip fits right into the machine: