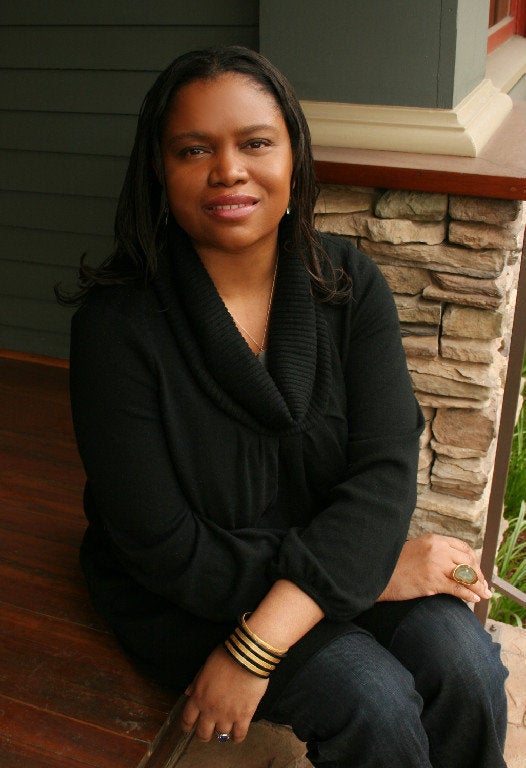 Name: Kevia Jeffrey-West Age: 36 Hometown: Portland, Oregon
With two master's degrees in psychology and education, Kevia Jeffrey-West is an unlikely character to be at the helm of a successful jewelry company. But she has translated her love of travel, nature and history beautifully into an exquisite line of jewelry -- simply called Kevia -- that she launched in 2005.
Jeffrey-West collected stones that had been locally mined and cut while studying in Zimbabwe, where she began to design jewelry pieces, which she then commissioned from local artisians. Once back in the States, she continued designing as a hobby -- but soon friends, family and even boutiques were asking to purchase her pieces. Eventually Jeffrey-West turned her hobby into a full-time, full-blown business.
Her intricate designs have been featured in several national publications and have been worn by a long list of celebrities (Norah Jones, Katherine Heigl and Teri Hatcher, just to name a few).
A wife and mother of one, Jeffrey-West takes pride in her use of raw materials and designs up to five theme-based collections a year, which means there is a little something for everyone.
I recently had the opportunity to chat with Jeffrey-West and get the scoop on everything from her inspiration to how she maintains her beautiful skin.
Inspiration: "I'm an organic gardener, so the natural world is definitely a common theme in my collections. I just designed a new collection called 'Ecologica' that uses fossils and organic buffalo horn -- very earthy pieces. I'm also a big fan of travel. I've traveled pretty extensively and really love visiting churches, which often have pieces from the Renaissance and interesting domestic items, like silverware that the priests used to use that are adorned and provide great inspiration."
What's New: "I'm working on a fine jewelry collection, which will be debuting in a couple of months. I've always had a very fine-jewelry aesthetic with my main line. And ultimately it was my love of stones and wanting to work with diamonds that sparked the collection."
Favorite Shoe Designer: "Cydwoq by Rafi Balouzian. All the shoes are handmade and really amazing. I literally have about 12 to 15 pair!"
Favorite Clothing Designer: "I like Rachel Palley a lot. Her designs are so comfortable and wearable."
Favorite Places To Travel: "From a pure pleasure standpoint, I would say ... Italy. I have been four or five times, and I love the food, architecture and history. The art history and Roman jewelry is so inspirational. There is a true level of devotion tied to everything."
Favorite Beauty Products: "I'm a huge Dr. Hauschka fan! There is a two-hour Dr. Hauschka facial that I get twice a year at a local natural spa, and I swear it feels like I've taken five years off of my age. I also love the company's Lip Care Stick -- I use it in the morning and night, and my lips never chap. As for my hair (which is relaxed), I like to use Aveda products. Their Rosemary Mint conditioner is my favorite."
Favorite Book: "'Parable of the Talents,' by Octavia Butler. She has three books in the 'Parable' series. This book is basically about what happens when civilization breaks down and how we relate to each other through race, gender and politics."
Best Piece Of Advice You've Been Given: "I was struggling a bit with the transition from my work in social justice and policy to jewelry making -- especially living in an area that lacked diversity. And a close friend of mine said, 'Has it every occurred to you that a black woman doing a job that is healthy for her and that she loves is social justice?' Honestly, I said no. But then I realized that a couple of generations ago, what I'm doing -- having a comfortable living and job -- wasn't an option. Ultimately that's what we're fighting for. That conversation was the final thing that allowed me to surrender to the process of doing what I loved versus what I felt obligated to do."