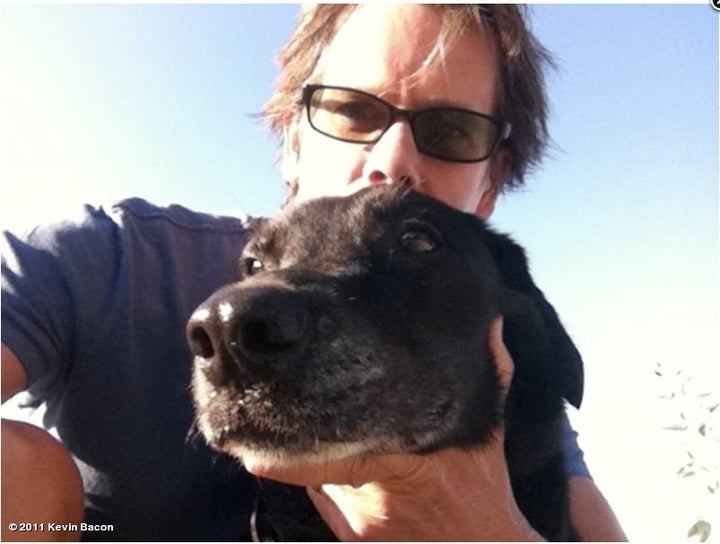 The world is a sad place for Kevin Bacon and Kyra Sedgwick, who on Monday said goodbye to their beloved pet dog Paulie.
The actors, who have been married for over 23 years, posted a series of messages on Twitter bidding farewell to their 13-year-old dog. The black medium-sized dog had been featured prominently on Bacon's Twitter page over the past year, especially with his encroaching medical problems and bandage on his leg.
"Paulie 1999-2012. Sleep well old friend," Bacon wrote.
"The Closer" actress posted something equally as heartbreaking, writing: "Had to say goodbye to my sweet friend Paulie today. Sleep well old boy.."
Meanwhile, People magazine recalls this sweet quote Sedgwick had made about the dog, back in 2009. "He looked like this litte tough guy who the second he came into our apartment wreaked havoc."
Kevin Bacon on WhoSay
Heading east today. Gonna miss these walks in "the Happies" and watching old Paulie chase coyotes out of the yard

Related
Popular in the Community