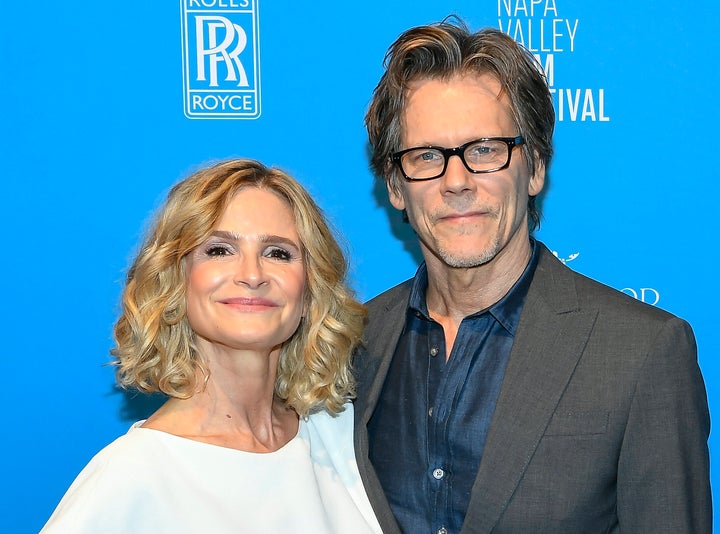 Just like his character in "Footloose," Kevin Bacon is taking a stand against a ban through dance.
The "Mystic River" star posted a video on Sunday to TikTok in which he and his wife, actor Kyra Sedgwick, dance to Taylor Swift's "Karma" wearing matching T-shirts.
At the end of the 14-second clip, the two show off their shirts, which read: "Drag is an art and drag is a right."
The shirts — which protest a growing wave of government drag bans across the U.S. — also include an illustration of a drag performer holding a fan embellished with a mustache and goatee to her face.
"#DragBans are bad karma," Bacon captioned the video on Twitter Sunday. "Right now, drag performers and the LGBTQIA+ community need our help."
Bacon's videos quickly went viral, receiving 9.9 million views on Twitter and 2.3 million views on TikTok.
Tennessee became the first state to restrict drag performances in public in March. The law, signed by Republican Gov. Bill Lee, imposes criminal penalties on "a person who engages in an adult cabaret performance on public property," where minors can view it. That same day, the state also banned all gender-affirming care for transgender youth.
At least 14 other states ― including Arkansas, Kentucky, North Dakota and Texas ― have introduced bills with similar language.
"In light of recent and tragic events and current events, I was told by people on the internet, 'Cancel your shows in Tennessee,' 'Don't go to Tennessee,'" Lizzo told her Knoxville on Friday. "Their reason was valid, but why would I not come to the people who need to hear this message the most? The people who need to feel this release the most? Why would I not create a safe space in Tennessee where we can celebrate drag entertainers?"
She added: "What people in Tennessee are doing is giving hope, so thank you so much for standing up for your rights, protecting each other and holding the people accountable who should be protecting us."
Support HuffPost
The Stakes Have Never Been Higher
Popular in the Community