Her phobia actually impacted a professional decision he made once. He chose to turn down what he said was a well paying spot in an M&M's commercial. Bacon said he was on board to do the commercial until he was told that he would be a giant Peanut M&M.
"I thought about it, and I said I can't do that to my wife, because my marriage is more important," Bacon said. "I really think she would've left me."
Keep up with Kevin Bacon on "The Following," Mondays at 9 p.m. EST on Fox. "The Tonight Show with Jay Leno" airs every weeknight at 11:35 p.m. EST on NBC.
TV Replay scours the vast television landscape to find the most interesting, amusing, and, on a good day, amazing moments, and delivers them right to your browser.
Related
Before You Go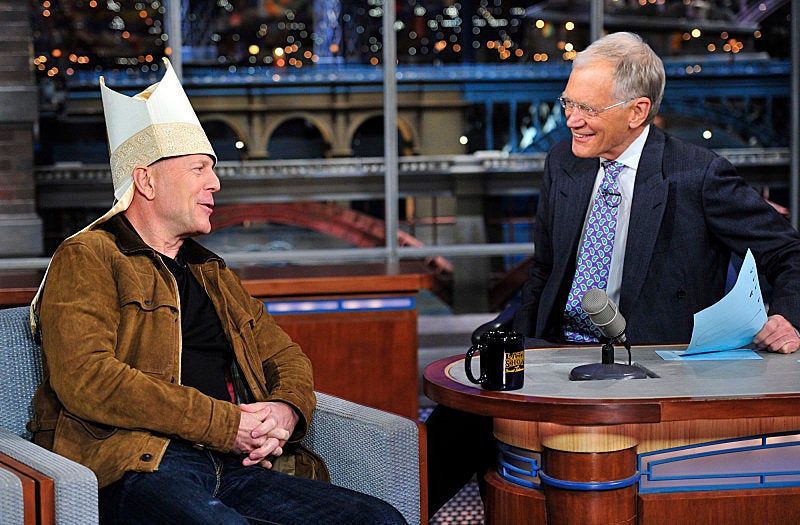 Late Night Talk Shows
Popular in the Community