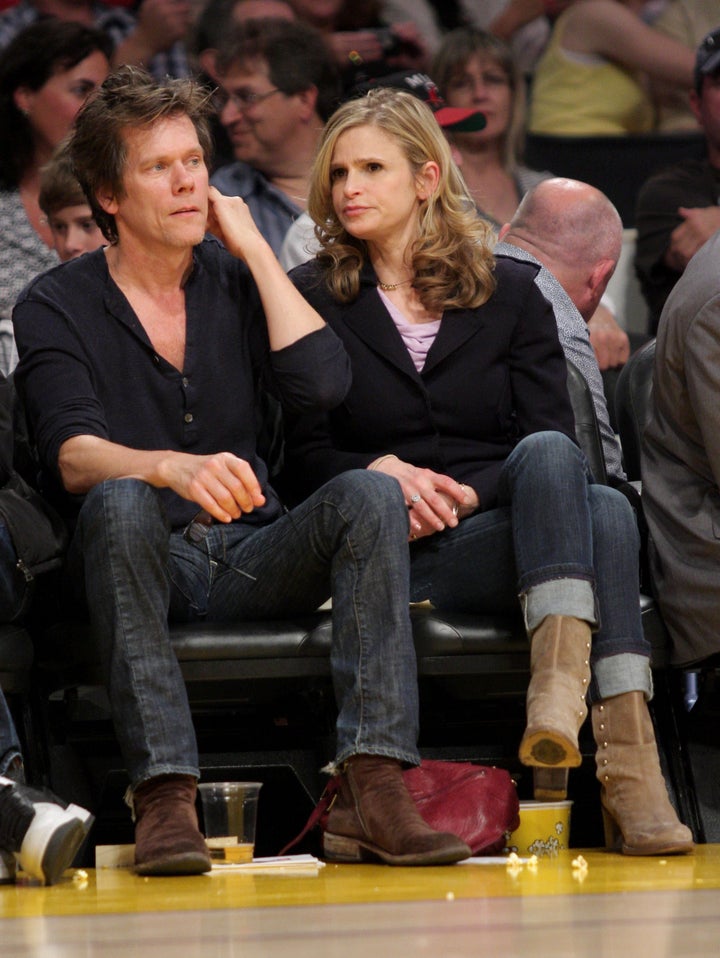 "She's Having a Baby" star Kevin Bacon remembered the film's writer-director John Hughes in a new interview and talked about how the film foreshadowed his life.
Bacon tells Popeater he hadn't spoken to Hughes in some time. "He went to his farm and... a lot of people say they're going to step away from Hollywood, and they do it for a year and a half and then they come back. He really just walked away."
But, he cherished his time working with the director, even if the film was not as beloved by audiences as other Hughes' movies.
"The fact that it didn't perform as well as some of his other films was extremely hard for him, because he felt like, 'Okay, I'm doing something now that is truly from my heart,' and in a way, I was really playing him."
Bacon adds that "not just because I'm in it, I'm extremely proud of it and think it's one of the best things he ever did."
He made the film before marrying Kyra Sedgwick.
"Interestingly, I wasn't married at the time. I was in a sort of rough period of my life. He really helped me through it. As I moved out of the film, in the next couple years, I ended up getting married and having a baby. The film became this bizarre kind of practice for that chapter in my life."

Read the whole interview, which talks about "Footloose" and fame, here.
Popular in the Community