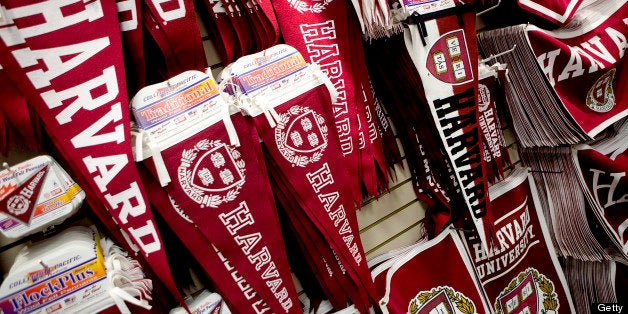 When high school senior Kevin Cao received college acceptance letters from elite universities, such as Princeton, Stanford and Harvard, he thought his decision would be an easy one.
Like many high school students, Harvard was his dream school, and the idea of receiving a shiny Ivy League degree was enticing.
However, upon further deliberation, he decided to make a less obvious choice. Instead of attending the nation's highest ranked institution, according to U.S. News and World Report, he decided to accept a spot in his native state's University of Virginia.
Cao recently wrote about his decision to reject Harvard in a publicly posted essay titled, "Why I Chose UVA."
"Most of you must think I'm crazy for turning down Harvard, Princeton, Stanford, etc. to go to UVA, but read this letter I wrote explaining my choice and always remember: It's not about where you go, it's about what you do while you're there... And how happy you are!" the essay reads.
In his essay, Cao says that he was disenchanted with Harvard after attending an admitted students event where he found the students and alumni to be "somewhat pretentious." He also said he came to feel that the university put more resources into its graduate students than its undergraduate students. Moreover, after asking himself where he would feel most at home and grow the most as a person, he simply decided that Virginia was a better fit.
"Here at UVA I feel like I really have the opportunity to change the world, or at least try to. I will be able to discover and invest in myself and grow the most as a person," Cao wrote.
Cao ended his essay by saying that "Turning down Harvard was extremely liberating."
Students and teachers at Cao's high school appear to be proud of his decision, according to the Fairfax Times.
"My first reaction to when I heard that Kevin chose UVA over all the other schools he got into was pretty much disbelief. Then probably jealousy…," Somya Shankar, a junior at Thomas Jefferson High School, told the paper. "However, after reading Kevin's essay, I'm so glad that he decided to go to UVA, not only because he'll be close and able to visit all the time, but also because he stayed true to himself."
"It doesn't surprise me that he would be strong in his convictions," Evan Glazer, his principal, said. "It's not about where you get into but how you can use your own talents and interests… For some students it happens at Harvard and in some cases it happens at UVA. That's exactly how we want our students to choose a school.
Calling all HuffPost superfans!
Sign up for membership to become a founding member and help shape HuffPost's next chapter
BEFORE YOU GO
PHOTO GALLERY
Princeton Review Selectivity 2012