The two appeared in a courtroom in Santa Barbara, California, on Thursday for a child support hearing for their three teenage children. According to documents obtained by People and "Entertainment Tonight," Baumgartner is asking for $161,592 per month. Her attorney, John Rydell, argued that the children's financially comfortable lifestyle is "in their DNA at this point."
Thursday's hearing, set to continue Friday, followed on from a forensic accountant's assessment of Costner's assets. The "Yellowstone" actor's lawyers argued that Baumgartner, who initially demanded $248,000 per month, was exceeding "the reasonable needs of the children."
According to court documents, Baumgartner's lawyers initially argued that at least "$175,057 per month" was an acceptable child support figure under "the guideline" of California law in combination with Costner's alleged "cash flow."
In her legal filing, as obtained by People on Saturday, Baumgartner stated that "forensics has determined [Costner's] average cash flow available for support for the two-year period of 2021 and 2022 was $19,248,467 per year ($1,604,039 per month)."
In documents seen by "Entertainment Tonight," Costner's legal team argued that his children's needs "are fully met" by monthly child support of $63,209, and that "support greater than that amount is simply disguised spousal support."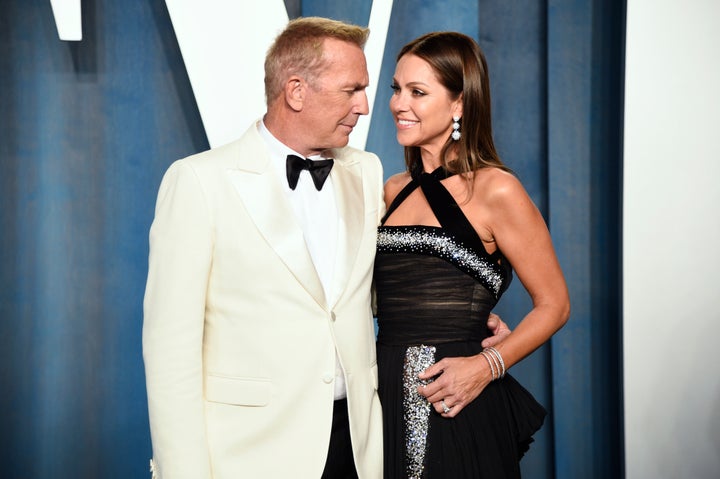 Baumgartner wept on the stand while discussing Costner's 160-acre Dunbar Ranch in Colorado where they married, per "ET."
"It's so much more than this — it's an experience. We've created quite a community," Baumgartner said while looking over evidentiary photos, per People. She spoke about discussing the family's volleyball court, garden and infinity pool, as well as two guest houses.
"We create whatever we can dream up in here," she reportedly said.
An eyewitness told the outlet that Baumgartner "started tearing up and reached for a tissue" as she was asked about the property, which Costner acquired solely for $30 million in 2000. The judge adjourned the court for five minutes so Baumgartner could compose herself.
Baumgartner is reportedly entitled to a $1.5 million divorce payout, according to a prenuptial agreement obtained by People. A source told the outlet in July that she was "focused on making sure everyone is as happy and comfortable as possible."
Support HuffPost
The Stakes Have Never Been Higher
Popular in the Community