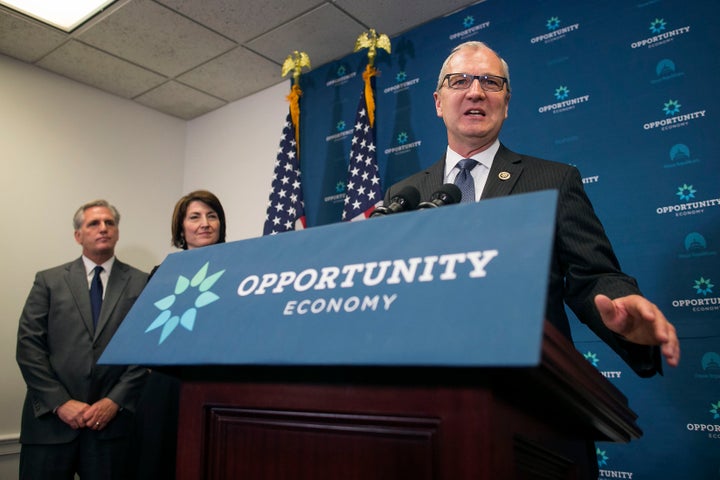 WASHINGTON -- A House Republican proposed a bill Tuesday that would bar the use of private email servers like the one used by Hillary Clinton during her tenure at the State Department. 
The bill, introduced by Rep. Kevin Cramer (R-N.D.), would prohibit secretaries of executive departments within the U.S. government from using private email servers for official government business.
Cramer announced the legislation on the same day as the first Democratic presidential debate, which Clinton is set to participate in. 
"This legislation ensures no Department Secretary may use a private server for emails and storage of electronic data. It is in the interest of national security to ensure our nation's secrets and communications between our top leaders receive the highest level of protection," Cramer said in a statement.
Cramer characterized the legislation as aiming to protect electronic communications and records "under constant cyber-attack by terrorist organizations and more frequently by foreign governments." 
He also hinted at the ongoing controversy over Clinton's use of government servers for private emails, which was ultimately revealed by the House Benghazi Committee's probe after it requested documents from the State Department related to the terrorist attack. 
"The use of private email servers may inhibit the preservation of all records and electronic communications," Cramer added, "which may be needed for Congressional, civil or criminal investigations." 
Calling all HuffPost superfans!
Sign up for membership to become a founding member and help shape HuffPost's next chapter