WASHINGTON -- Rep. Kevin Cramer (R-N.D.) said he is pulling an ad touting his support for veterans, after state officials in charge of the veterans cemetery where it is was filmed said the rules prohibit the filming of political ads there.
The 30-second spot highlights the congressman's support for Honor Flights, which bring World War II and other veterans to Washington to visit the memorials, and his outrage over mismanagement at the Department of Veterans Affairs.
"We're going to honor our veterans for their service to our country," says Cramer in the ad.
But part of the ad, according to Watchdog.org, takes place in the North Dakota Veterans Cemetery in Mandan. August Honeyman of the North Dakota National Guard told the site that candidates are not allowed to film political spots at the cemetery.
"The answer is no, they cannot do it," Honeyman said.
The congressman told Watchdog.org that he was pulling the ad but did not elaborate. His campaign did not return a request for additional comment from The Huffington Post.
His opponent, state Sen. George Sinner (D), also criticized the ad on Monday.
"We have heard from veterans across North Dakota who are offended and appalled at Kevin Cramer's actions," said Sinner in a statement. "Cramer's actions are both ridiculous and a violation of the law which very clearly states that political activities of any kind are not allowed. This includes our state-run veterans cemetery in Mandan. No one, including Kevin Cramer, should use those who have served and sacrificed as political props on these hallowed grounds."
"Today, I am joining the National Guard, VoteVets.org, and veterans across this state and this country in calling on Congressman Cramer to remove this ad and apologize immediately," Sinner added.
What's happening in your district? The Huffington Post wants to know about all the campaign ads, mailers, robocalls, candidate appearances and other interesting campaign news happening by you. Email any tips, videos, audio files or photos to openreporting@huffingtonpost.com.
Want more updates from Amanda? Sign up for her newsletter, Piping Hot Truth.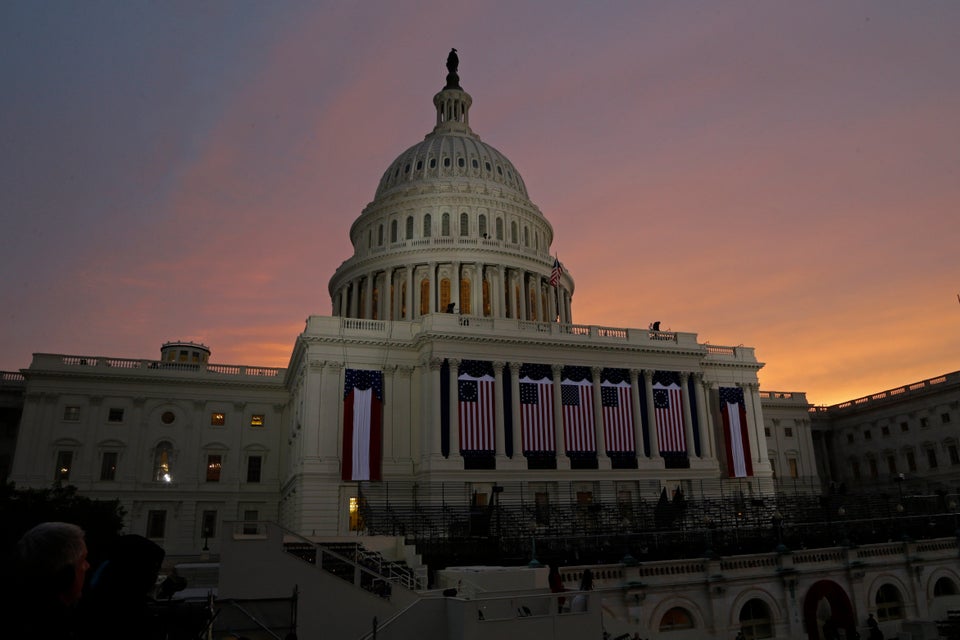 U.S. Capitol Photos
Popular in the Community