California Democratic state Senate President Kevin de León officially announced his campaign for U.S. Senate on Sunday, promising that he would "take the fight to Trump" if he successfully defeats incumbent Dianne Feinstein in the state's primary next year.
De León, 50, represents Los Angeles and is seen as a leading Latino and progressive voice in the Democratic Party. He announced his bid challenging Feinstein in an online video released to supporters on Sunday in which he recounts his family's immigrant experience.
In a separate email to supporters, de León committed to working for a progressive agenda, including universal health care ― an issue that is quickly emerging as a key litmus test within the Democratic Party.
"You deserve jobs that afford your family a better quality of life," he wrote in the email. "You deserve an opportunity for our children to have a free and equal education. You deserve clean air. You deserve universal healthcare. To achieve these goals, expand the California Dream, and take the fight to Trump from California to Washington DC, I commit to working tirelessly to earn your vote here at home, and once elected, to do my part to work even harder to reunite this nation with a progressive agenda."
Feinstein angered California progressives earlier this summer when she expressed hope that Donald Trump could "be a good president," maintaining that he "can learn and change." The senator has also been hesitant to embrace single-payer universal health care because of its large price tag.
De León is the first prominent Democrat to jump into the race against Feinstein, but he may not be the last. Other potential candidates include wealthy California entrepreneur Joseph Sanberg and billionaire and environmentalist Tom Steyer, who said earlier this week that liberal donors ought to demand that Democratic candidates pledge to impeach Trump.
Appearing on MSNBC on Sunday, Steyer said he hasn't ruled out challenging Feinstein.
"What I've said is, I want to do whatever I can do that will have the most positive impact," he said. "In that case, I would like to know what Senator Feinstein believes about impeachment, whether we can survive without getting rid of this president. And that's what we're asking every Democratic officeholder. We need to stand up and take action about what we can do because the fact of the matter is we are seeing this president go after the health and safety of Americans every single day in a myriad of ways."
Daniel Marans contributed reporting.
Before You Go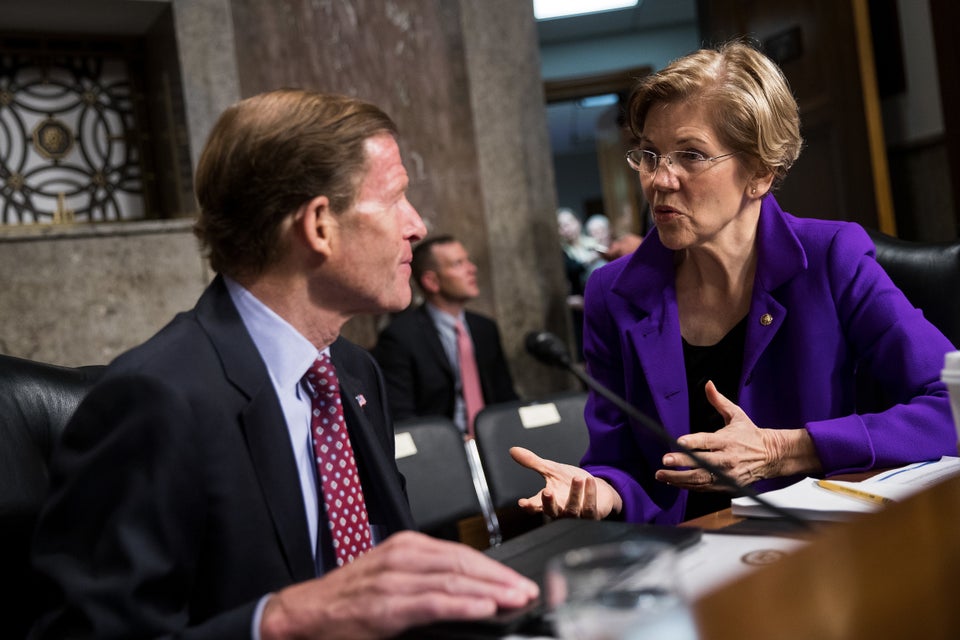 2017 Scenes From Congress & Capitol Hill
Popular in the Community