The primary mandate I had for myself in making this decision was to have it based on the potential for my growth as a player — as that has always steered me in the right direction. But I am also at a point in my life where it is of equal importance to find an opportunity that encourages my evolution as a man: moving out of my comfort zone to a new city and community which offers the greatest potential for my contribution and personal growth. With this in mind, I have decided that I am going to join the Golden State Warriors.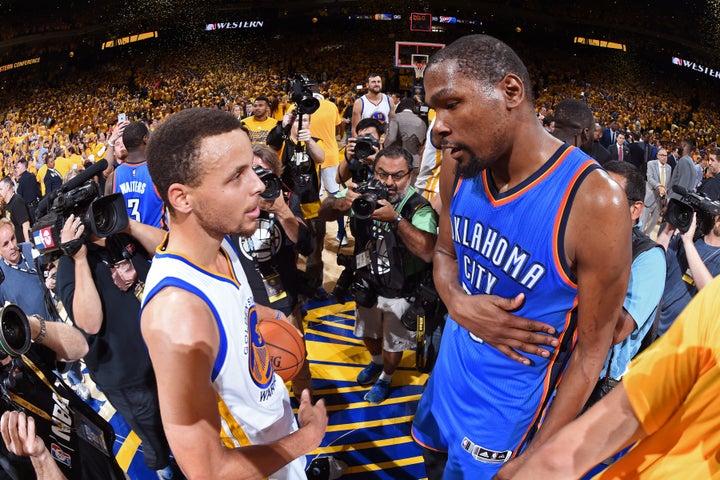 Out of that paragraph above, one can infer three things that caused Durant to surprise the basketball world and choose the Warriors:
1. As a player, he inarguably has a better chance to win more NBA championships with the organization that has Stephen Curry, just won 73 games and came within one basket of winning back-to-back titles.
2. As a person, he's leaving relatively rural surroundings in Oklahoma City, a place where he left a charitable mark, but could be thought of as a "big fish in a small pond." His future surroundings -- the cosmopolitan sunshine of San Francisco, Silicon Valley's money and innovation, E-40's crib -- are places that are definitely out of Durant's "comfort zone." Oklahoma City and the Bay Area present profoundly different life experiences.
3. As a contributor, he knows playing for a team owned by Silicon Valley venture capitalist Joe Lacob could open opportunities that would offer "the greatest potential for my contribution." On his own, Durant gained philanthropic and business experience in Oklahoma City using his starpower, money and genuine desire to help others. What humanitarian projects could he accomplish if he's able to make friends with the Silicon Valley's billionaires who are always looking to "help others"? He'll soon find out.
It really pains me to know that I will disappoint so many people with this choice, but I believe I am doing what I feel is the right thing at this point in my life and my playing career.
The seven-time All-Star and 2014 NBA MVP became a free agent this offseason, and had spent the past week fielding pitches from the Thunder, Warriors, San Antonio Spurs, Boston Celtics and Los Angeles Clippers in The Hamptons. The Thunder, despite the franchise's frustrating inability to win a championship with Durant and superstar point guard Russell Westbrook, were still considered the prohibitive favorites to re-sign their franchise star, whom they drafted No. 2 overall out of the University of Texas in 2007.
Durant had Hall of Fame-worthy highlights with the Thunder.
The thought was, even after taking the 73-win Warriors to a 3-1 series lead in the Western Conference Finals and blowing it, Durant would feel compelled to re-up with the Thunder for at least one more year, out of a sense of loyalty. Just to see if he could finally deliver a title to a town that "truly raised me." But it's a town that's hosted Durant's career of "second-best" feats, or to a player of Durant's caliber, "defeats." The Thunder only reached the Finals once and repeatedly missed opportunities to seize title chances with Durant.
Instead, Durant will join the record-setting Warriors (although he can't officially sign until July 8), the team he nearly defeated in the 2016 NBA playoffs. Led by two-time MVP Stephen Curry, Klay Thompson and Draymond Green (a reported Durant recruiter), their dazzling small-ball, three-point shooting "death lineup" crew set the NBA's regular season win record with a showtime-like 73-9 run. With Durant inserted into their best five, arguments over "the best ever" five-man lineups and teams will ignite -- Curry, Thompson, Durant, Green and Andre Iguodala all playing together is a video gamer's dream. The allure of the Warriors' greatness, and the lesser burden he'd have to take up as one of a "Big Four" in Golden State, evidently proved to be life-changing to Durant.
The rest of the NBA is on alert like never before: The Warriors have two NBA MVPs on their roster who are both in the prime of their careers. In an unprecedented coup, Durant and Curry, the league's top two scoring phenoms, will join forces. This will upset the balance of power in the league, and of course, many fans.
Despite a disappointing NBA Finals loss to the Cleveland Cavaliers, all of basketball has rubbernecked their heads to the Bay Area once again for a long, terrifying look at the NBA's new "Death Star" team.
Related
Before You Go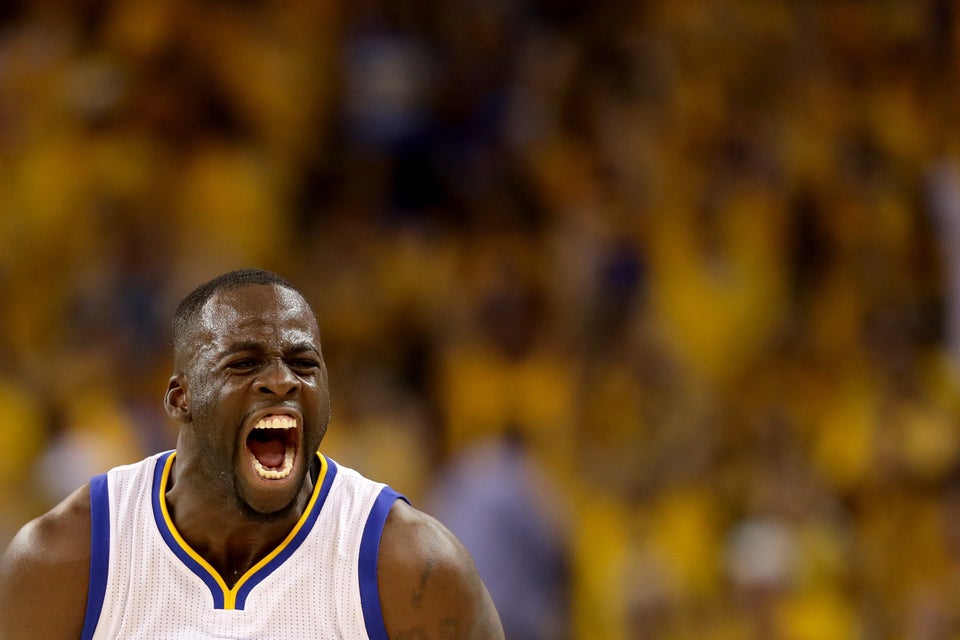 Epic Shots From The 2016 NBA Finals
Popular in the Community