NBA MVP Kevin Durant may miss up to 19 games with a broken bone in his foot, which will certainly have an impact on the Western Conference. The West is so deep that Phoenix, which totaled an impressive 48 wins last season, missed the playoffs altogether. The Suns, had they been in the East, would have been not just a playoff team but a No. 3 seed. Let's take a look at a few contenders out West, along with one ultimate fraud, keeping in mind that Durant could legitimately miss a quarter of the season.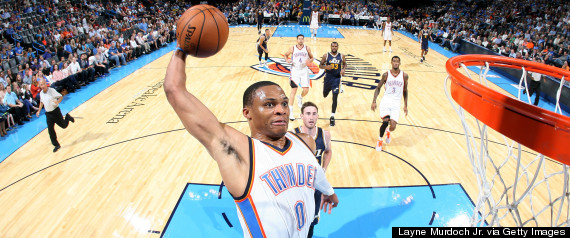 For 19 games perhaps, Westbrook gets the starring role that he's been maligned so much in the past for trying to fill. Last season, while nursing an injured right knee, Westbrook missed half the year himself, but the Thunder still managed 59 wins. Durant played the best basketball of his career with his point guard on the bench, but with the roles reversed, head coach Scott Brooks needs the 25-year-old to be better than ever. "He has to do another jump in the leadership category," Brooks said. Leadership has never been Westbrook's core strength -- his immaturity on the floor has been well documented. With KD out, Westbrook will have an opportunity to average 25-plus, but the key is for him not to forget his lead guard duties, as Brooks noted. Only 41 of the 1,411 minutes Westbrook played last season came without Durant on the floor, per ESPN Stats & Info. And, as I've written about in the past, this team is often better without Westbrook in its lineup -- to the tune of more than 3 points per game. Simply put, the Thunder are desperate to get back to the finals, and at least for the next 6-8 weeks, that will fall on Westbrook. Hey, at least he's having a good time!
First Time For Everything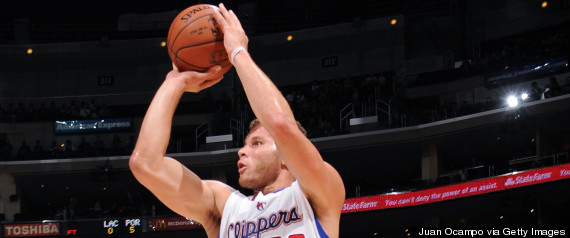 The Clippers might be able to lead the NBA in wins. Year two under Doc Rivers (and year one under new owner Steve Ballmer), with the vastly improved Blake Griffin as a legit go-to post threat, could translate to 60 victories. Griffin has gotten better during each summer, and at 25 years old, the former No. 1 pick looked terrific in the preseason, showing an even better mix of interior post moves. Perhaps the biggest key for LA's success, however, still hinges on All-NBA point guard Chris Paul. Paul, for the first time in his career, returns to a team with the primary starting lineup the same. It may not sound like much, but offenses are as much about comfort and tendencies as they are about talent. Paul is the game's ultimate maestro, and for a guy that has been criticized for not trusting his teammates, retaining a quality roster is significant. Since the Clippers debuted as an organization in 1970, they have won an abysmal 38 percent of their games, and they've never been to a conference final. That all might change.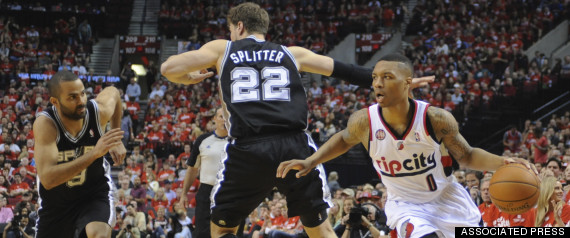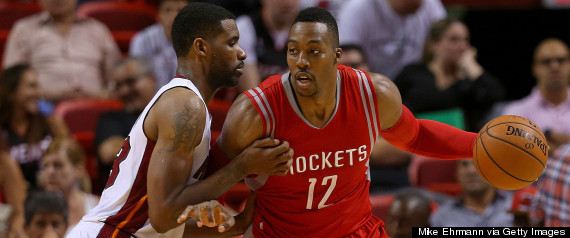 James Harden will get his, but at what price? Harden, by most defensive metrics, is one of the worst defensive shooting guards in the league. The Rockets brought in Dwight Howard a year ago to cover that up, and it worked, albeit not all of the time. And that is as much an indictment on Howard as it is Harden. The eight-time All-Star is not the same dominant force in the paint as he was even three years ago and it showed: The Rockets ranked in the top 10 in several key defensive categories, but were exposed in the postseason against a Portland offense that really victimized them, while forcing Howard away from the basket. The biggest issue, though, is that Chandler Parsons -- Houston's third-leading scorer and a premier playmaker -- is gone to Dallas. This team will still score a ton of points because of Harden, but Trevor Ariza, Parsons' replacement, is not the defender he once was. And even with Durant out, the Rockets are not a top four team in the West.
Email me at jordan.schultz@huffingtonpost.com or ask me questions about anything sports-related at @Schultz_Report, and follow me on Instagram @Schultz_Report. Also, be sure to catch my NBC Sports Radio show "Kup and Schultz," which airs Sunday mornings from 9 to 12 EST and 12-1 for fantasy football, right here.
Related
Popular in the Community