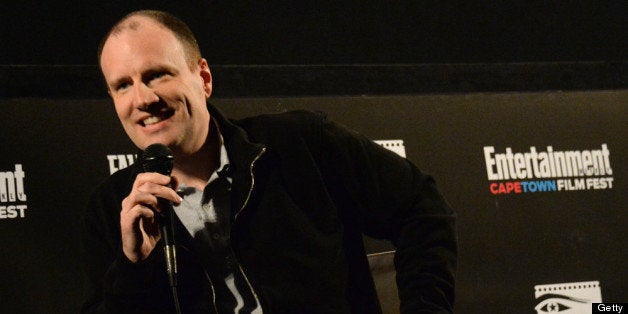 Kevin Feige, the president of Marvel Studios, is the man to talk to when you want Marvel news. He's the one who calls the shots. At Saturday night's Marvel Comic-Con panel in Hall H, Feige was on hand to show new footage from "Thor: The Dark World," "Captain America: The Winter Soldier," and "Guardians of the Galaxy." He also brought Joss Whedon out to unveil the title of the new Avengers movie, "The Avengers: Age of Ultron."
But, what about all of the other rumors swirling? What about "Doctor Strange"? Where is all this talk about Vin Diesel leading? What are the two mystery Phase 3 movies that have yet to be announced? Shortly before the Hall H panel, I met with Kevin Feige at his hotel here in San Diego and asked him about all of these things.
The thing that I appreciate about you is that you're often coy about not giving secrets away, but you don't lie.
No. I'm not interested in being caught in a lie. There's usually not a reason to -- and the end game is opening weekend. Everything is about opening weekend. Not for the box office -- of course we need that -- but for the experience. So, every time I'm being coy, it's being coy for the benefit of the reveal or the benefit of the experience. But if somebody calls you on something -- I don't want to be sitting there and someone goes, "I remember you lied to me!" So, why do that?
Vin Diesel's name keeps circulating as being in "something" Marvel related. I just picture you staring at the "Fast & Furious" franchise thinking, I'd like a piece of that.
Well, here's what I will tell you about Vin. And I'll be very honest with you. We did a press day on the "Captain America" set last week or something. The very first question was, "So how did the meeting with Vin Diesel go?" I went, "Here's the funny thing, it hasn't happened yet. It happens at 3 p.m. today." And they went, "Oh, really?" And it did and he came by and met. So, I'll say two things: One, there's nothing to announce with Vin. Vin is an amazing guy and an amazing personality.
Could an announcement come at D23?
No. It's so far ahead it may not even exist. So, there's nothing to announce. But, I love Vin and he's an amazing personality. Look how much attention he's gotten for a meeting. He's incredibly shrewd. He's got a Riddick movie that I can't wait to see. And the "Fast & Furious" franchise, in addition to Vin, is a franchise I admire a lot for turning the sixth and next year the seventh into the biggest and most popular one. As far as a piece of it? Could someday we do a "Luke Cage: Hero for Hire" in that kind of vein. Totally.
How much power do you have over the Marvel entities at Sony and Fox? Bryan Singer is using Quicksilver for "X-Men" and Joss Whedon is using another version of Quicksilver for the next "Avengers." You don't have the power to mediate that?
Nope. The contracts are very specific and sometimes very old.
How does Quicksilver fall through to both? Is it some sort of technicality?
He's one of the few characters that has a legitimate claim to two different teams.
When the contracts are written out, is there a list of every character that can be used?
It's evolved over the years. They have gotten much more specific over the years as Marvel and Fox and Sony hone down --- and, certainly, when Marvel began making our own movies, the other studios went, "Wait a minute. Who has what?" And we started being very specific about hundreds and hundreds of characters and where they belong. Quicksilver is one of those characters -- and there are only a handful of them that have a legitimate claim to multiple comic families. And that's how they end up on a non-exclusive list.
"Doctor Strange" has been tossed around as a possible Phase 3 movie. What do you like about that character?
Two things. One, he is a great individual singular character. He's got a great personality. He's got a great origin story. And he's very, very different than any of our other characters. And, you know, we could find a great, great actor to bring that role to life. And a lot of people have been calling us, for years, about that. And he is a section of the Marvel universe -- like "Guardians," is cosmic, and Thor and The Avengers sort of tease into that cosmic realm. He deals with other dimensions and he deals with the supernatural side of the Marvel universe -- which is extensive. And which we haven't dealt with at all in the Marvel cinematic universe. And arguably only in "Blade" -- and "Ghost Rider," I guess -- touched on some of that stuff. So, to me, Doctor Strange is an in to a whole other corner of the Marvel universe that we haven't brought to life in movies yet.
I've interviewed you before and you do a lot of press. But, who are you?
[Laughs] Is this my therapy session?
You've become this famous guy in your own right that we ask spoiler-type questions to. There's not many people in the position you're in that are as well known.
Really? Because the The New York Times just called me "invisible."
I feel that you're around a lot.
I think in a segment of the press -- in which you are one -- that's the case. I think if you go outside that at all, that is not the case at all.
You're almost like you're own Marvel character now.
[Laughs] No.
You're calling the shots.
If people know how to pronounce my last name, I'm amazed and flattered.
So there are two mystery Phase 3 movie slots still out there.
Yes.
Everyone assumes one is "Doctor Strange." So, for the sake of argument, let's say that it is one of them. Do you have to go with something safe for the other slot? Like "Captain America 3" or "Thor 3"?
Well, I mean, I will tell you the nature of film releases nowadays is such that there are few key dates and you want to plant your flag on those dates. Which is now why you have seen announcements out to 2018. I think many of those movies could change -- any of those release dates can change when you're looking at five years ahead. But, your question is an interesting one -- and forget about the specifics of what the movie is about.
If you look at next year, you have a safe movie, "Captain America: The Winter Soldier," and a risk, "Guardians of the Galaxy."
None of them are safe. But, you're right. Do you have a more established property and then introduce a new property? That feels like a good ... it feels like it makes sense to me and is something that we consider when we're putting the slate together. But a lot of it also depends on what's ready and who's available. It's why we didn't put out another movie the year we put out "Avengers." Because it's so big. Although we are when "Avengers 2" comes out with "Ant-Man."
Mike Ryan is senior writer for Huffington Post Entertainment. You can contact him directly on Twitter.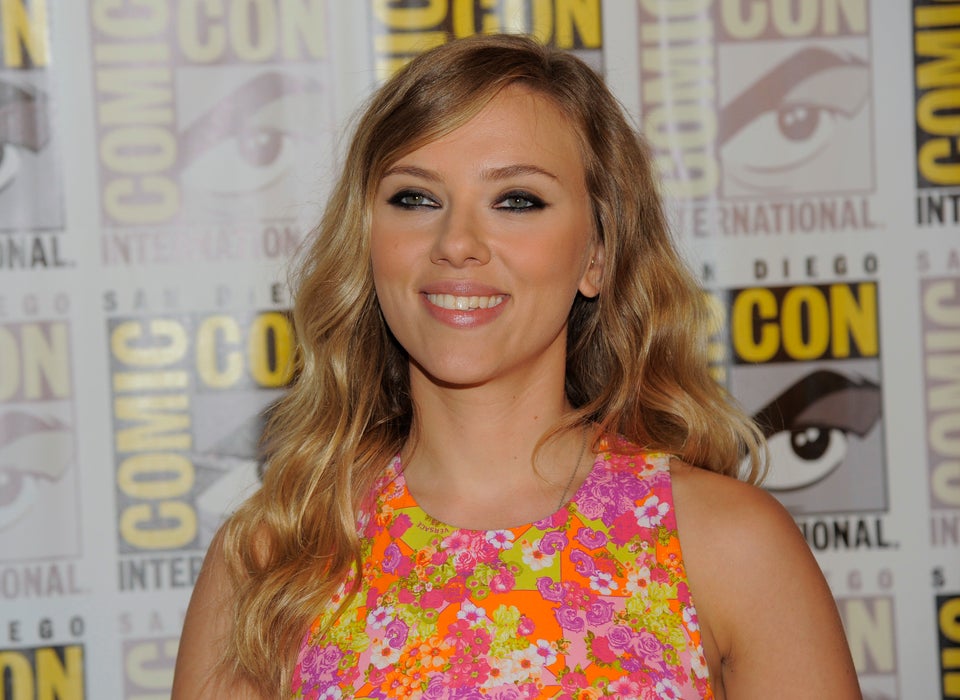 Comic-Con 2013
Popular in the Community