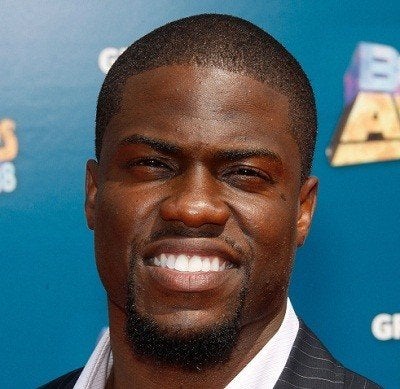 Known as one of today's premier stand-up comedians, Kevin Hart has carved his own niche in the industry. Earlier this year, Hart embarked on a successful 90-city comedy tour dubbed, "Laugh At My Pain." During the tour, his stop at Los Angeles' Nokia Theater put him in the record books as the first African-American comedian to net over $1.1 million for two-day ticket sales, bumping Eddie Murphy from the top slot.
"I try not to think about it. It's huge, but I'm one of those guys who tries to stay ignorant to his success," Hart recently told The Huffington Post. "When you think about it, that's when you get caught up in the things that make you think that you're above the world. When you don't acknowledge it, it's easier for you to maintain a humble mindset and continue to work hard and try to achieve all of these goals that you set for yourself."
It's that same humble mindset that shows through on Hart's cinematic version of his stage show. The September 9 release (produced by his company, Hartbeat Productions, and Codeblack Entertainment) finds the Philadelphia native tapping into his roots in the City of Brotherly Love, where he faced various problems as a child, including his father's drug abuse. Fortunately for the 33-year-old, he has managed to translate that childhood pain into something entertaining for his audience.
"'Laugh at my Pain' basically is a movie where I'm talking about the pain that I went through in my childhood," he explained. "I touch on a lot of issues that I chose not to talk about for some time. As I've grown and matured, I figured out a way to let my audience in on my life as a whole. So I talk about my mother passing away, my dad being on drugs, me going through a divorce, my kids -- there's so much stuff in there."
The comedian-turned-actor notes that he and his father are currently on better terms. In fact, Hart capitalized on one of his father's stand-out phrases, "All right, all right, all right," in his routine, and even took the initiative to feature his father in the film. "Me and my dad are cool. He went through a lot, he made his mistakes and learned from them. At the end of the day, I wouldn't be here if it wasn't for him, so I have no grudges towards my dad. I support him and love him to death."
"I play a guy named Cedric. And basically I'm a former married man who recently went through a divorce," he revealed. "And because of the divorce, I kind of got a sour taste in my mouth when it comes to relationships. And because of that, I am kind of negative to my friends and the women that they deal with."
"So throughout the movie, I realize that my friends are evolving as men and are happy with these women. Then I start to think about my life, and if I made the right decision, I may go back to get my wife back. But it's really good and is told from a man's point of view, which is cool."
"Think Like a Man," directed by Tim Story and produced by Will Packer, Steve Harvey, Rushion McDonald and Rob Hardy, hits theaters April 2012.
Support HuffPost
Every Voice Matters
Popular in the Community