This is pretty hart-less.
While hanging out with the LSU Track and Field team this week, comedian Kevin Hart supposedly challenged two-time All-America Jada Martin to a race. He never said it'd be fair, though. And, unfortunately for Martin, it definitely wasn't ...
Hart clearly takes off early. Everyone there saw it, and he even laughs and admits it at one point, but that doesn't stop the trash talk ...
Following the sprint, the comedian explains to Martin how he "smoked" her and that there are "100 thousand people that just saw that" as she walks away. Hart later wrote on Facebook that "#SheWasPissed."
Martin probably should've known Hart would try to cheat. He did the same thing while challenging Olympic champion Usain Bolt to an impromptu sprint.
Martin may have been a little #pissed, as Hart said on Facebook (who could blame her?), but it was all in fun. Hart posed for a picture with the team following the race, and apparently it somehow made them ready for their upcoming competition, so everybody wins.
Before You Go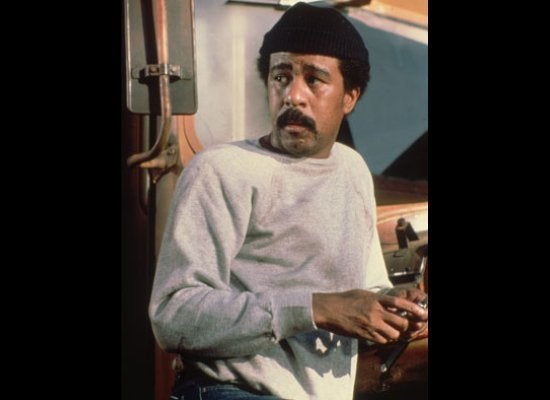 Black Comedians
Popular in the Community