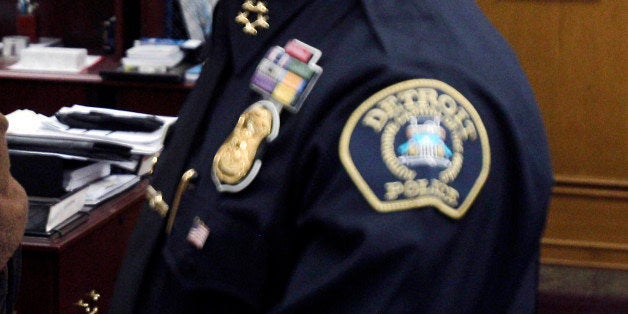 An off-duty Detroit police officer shot and injured a man and a woman during an argument related to a parking space at comedian Kevin Hart's Saturday night show in Auburn Hills, Michigan, Police Lt. Jill McDonnell told The Huffington Post Monday morning.
A press release from the Auburn Hills Police Department posted on Facebook said that the 26-year-old officer, who was off duty, fired his weapon after a verbal and physical fight in the parking lot. A 32-year-old man from Detroit and 31-year-old woman from Harper Woods were shot, and the officer sustained a head wound, according to the police.
All three were taken to a nearby hospital with injuries that were not life-threatening. McDonnell said that as of Sunday afternoon, both the officer and the woman had been released from the hospital.
The initial argument was related to an empty parking spot next to the officer's vehicle that he was using to change a flat tire, according to McDonnell.
"There was an empty space that he was obviously utilizing when he was changing the tire, otherwise he would have gotten run over or not been able to change the tire, and the other vehicle was attempting to back into [the space], and then there was a verbal altercation," McDonnell said.
McDonnell would not confirm how many other people were in the car that tried to pull into the space. She said that at least one of the individuals who was injured and another person from the car were involved in the verbal fight. The physical altercation started when two people got out of the second car, according to the police statement on Facebook.
"The officer was attacked in the parking lot and responded by using his off-duty weapon," Detroit Police Department Sgt. Cassandra Lewis said in a statement emailed to HuffPost.
Police responded to the shooting at 12:03 a.m. Sunday morning, between the first and second Hart shows. Those involved had been going to the second show.
McDonnell described a somewhat chaotic scene in the parking lot.
"For the most part, the previous show attendees had left, but ... it's like going to the mall the day after Thanksgiving, as soon as a spot opens up someone pulls in," she said.
McDonnell said authorities do not know whether alcohol or drugs were involved. Officials are not releasing the number of times the officer fired or where the individuals were hit because of the ongoing criminal investigation, she added.
DPD is conducting an internal investigation in cooperation with Auburn Hills police, Lewis' statement said.
Calling all HuffPost superfans!
Sign up for membership to become a founding member and help shape HuffPost's next chapter
BEFORE YOU GO