At 28, Kevin Jonas has been able to navigate the challenges of entering adulthood while in the public eye. But the former Jonas Brothers singer says there's been one part of growing up that he was never prepared for: becoming a dad.
With his wife, Danielle, Jonas has a 2-year-old girl named Alena Rose and another daughter on the way. Though Jonas completely embraces his role as a father, he admits to "Oprah: Where Are They Now ― Extra" that he initially had trouble connecting with his firstborn.
"Don't be surprised if you don't connect as a father right away. That's the one thing... No one ever talked to me about it," he says.
What makes things harder for new parents, Jonas continues, is the pressure they feel, especially from others on social media. "You see every picture of a dad, like, sleeping on the couch with the baby on them and all this stuff," he says. "I didn't find my place right away."
Unsure of what else to do in those moments, Jonas focused more on his career.
"I kind of dove into work," he says. "I think that a lot of guys ... just don't realize how much of an effect it has."
Today, however, Jonas says he has found his footing as a father and has a special connection with his little girl. "I'm in such a good place with her. It's [so] amazing," he says.
The whole journey has been a learning experience, and for the other new parents out there, Jonas shares one piece of advice.
"There's a shock-and-awe factor, for sure, but just remember to take every day," he says. "You're not going to get that day back."
Another insight into celebrity parenthood:
Related
Before You Go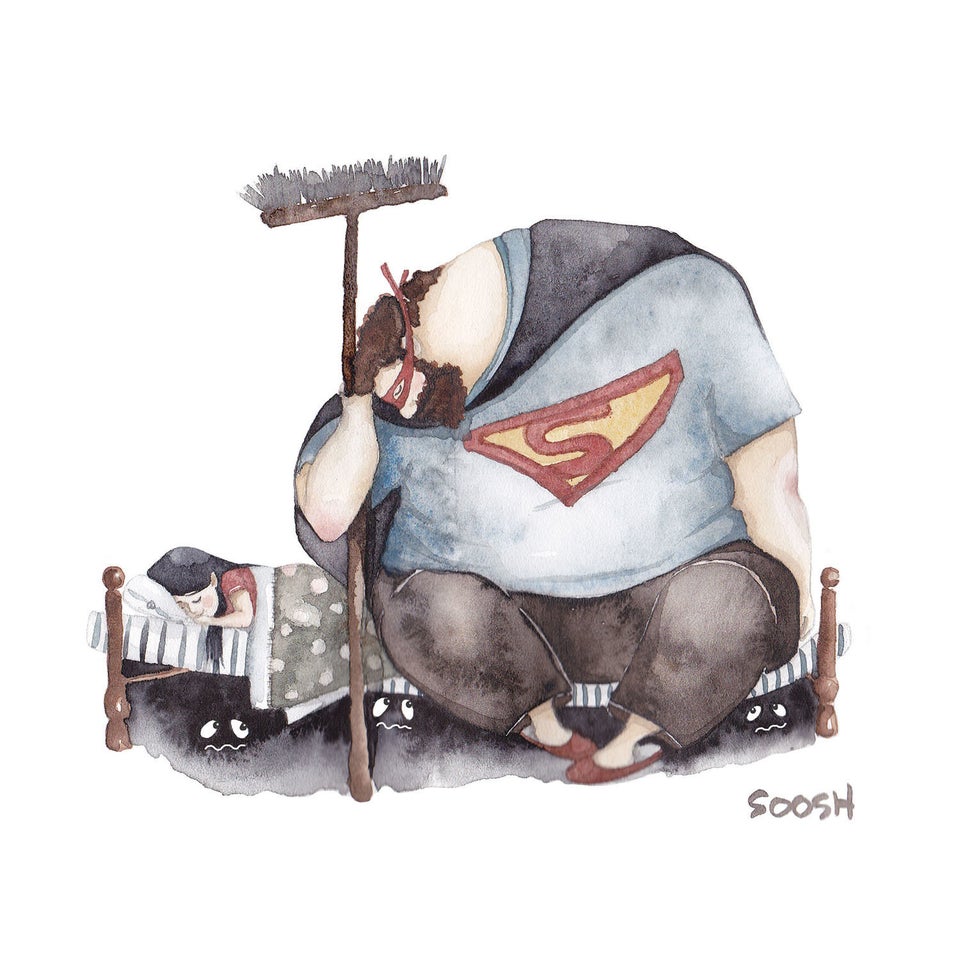 These Illustrations Highlight The Incredible Bonds Between Dads And Daughters
Popular in the Community