"When my rapist showed up under the 'people you may know' tab on Facebook, it felt like the closest to a crime scene I've ever been."
That's how Kevin Kantor begins his powerful slam poem, "People You May Know." In the piece, Kantor recounts his experience of coming across his rapist's Facebook profile -- learning his assailant's middle name, seeing his baby photos, and mentally reliving the assault and its aftermath.
"No one comes running for boys who cry rape," Kantor says.
Kantor hopes that his piece will lend a voice to male survivors of sexual assault, especially those who weren't believed when they spoke about being attacked. According to RAINN, 10 percent of sexual assault victims in the U.S. identify as male.
"If nothing else, I hope people realize that the systems in place that work to shame and silence male survivors of sexual violence are the same ones that work to invalidate the voices all survivors: women, trans* people, gender non-conforming folk," Kantor told The Huffington Post. "I was asked why I, as a man, didn't 'fight back,' in a society that privileges and presupposes a dominant masculine identity. I believe one of the first steps in advocating for all survivors of sexual violence and abolishing our country's pervasive rape culture is championing the cause of gender equality."
Watch Kantor perform the full poem above.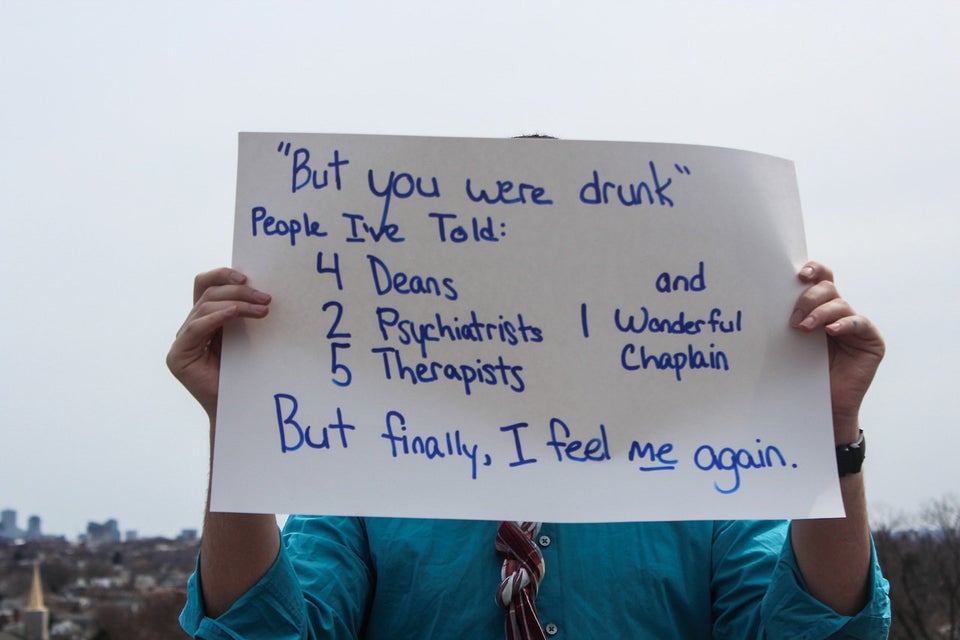 Surviving In Numbers: Stories Of Sexual Assault Survivors
Popular in the Community