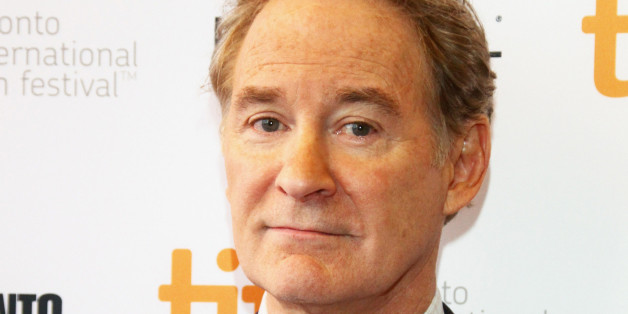 Those who scroll aimlessly through Netflix on a nightly basis would be wise to put on 1991's "Soapdish" as soon as possible. Michael Hoffman's satire of soap operas (if you don't remember what those are, ask your parents) is still hilarious, and includes top-shelf performances from Sally Field, Robert Downey Jr., Whoopi Goldberg and, as a washed-up actor, Kevin Kline.
"I haven't seen it since it came out," Kline told HuffPost Entertainment. "At the time I remember just laughing out loud when I read the script. I thought actors and people in the business would really get this, but I didn't know if the rest of the world would. But I thought that about 'A Chorus Line,' too."
Kline's back on screens this month in "My Old Lady," an adaptation of Israel Horovitz's play of the same name. For Horovitz, 75, the comedy-drama about French real estate and family secrets marks his directorial debut.
"I find the best way to do these 'indie' films, which are done as inexpensively as possible, is to take each scene as it comes," Kline said. "I got a taste of it when I worked with Robert Altman on 'Prairie Home Companion.' It's 'make it up as you go along,' and it's a very malleable, living and organic thing. You have to have a plan and then you have to be able to fiddle with the plan. That's the way Israel worked, too, which is pretty amazing since this is his first time out."
In "My Old Lady," which debuted at the this year's Toronto International Film Festival, Kline stars as Mathias Gold, a New Yorker who inherits his father's French apartment after the older man's death. The catch? Mathilde Girard (Maggie Smith), a 92-year-old English woman living in the apartment with her daughter (Kristen Scott Thomas). Mathias' father engaged in a viager, where the home buyer agrees to pay the seller a monthly sum for the property, and can't occupy the residence until after the seller dies. Over the course of the film, Mathias and Mathilde form an uneasy alliance, and each helps the other reveal a side they had previously kept hidden from the world. Kline and Smith are predictably electric together.
"People ascribe chemistry, but we're just doing our jobs," Kline said of working with Smith, who is 79 and aged up to play Mathilde. "I've had four weeks rehearsal on 'The Big Chill' to get a sense of ensemble and a sense of comfort. I've had no rehearsals too, and you get the same ensemble effect. It starts with the script. If the script is good, it'll create that and the chemistry will follow."
Mathias suits Kline in a way similar to his turn as Jaques in "As You Like It": The character possesses a misanthropic charm, and Kline plumbs those depths for some great pathos.
"There are characters who are oppositional. If you say white, he'll say black. Just difficult and ornery. But I love those guys," Kline said. "There's something attractive about someone who dares to be who he is and risk not being the least bit ingratiating to anyone. He's not there to make friends. In fact, he's more comfortable making enemies."
"My Old Lady" is out in limited release on Friday.
REAL LIFE. REAL NEWS. REAL VOICES.
Help us tell more of the stories that matter from voices that too often remain unheard.
BEFORE YOU GO