 NEW YORK –- Shortly after arriving in Prague on Sunday afternoon, Kevin Klose walked from his nearby hotel to the headquarters of Radio Free Europe/Radio Liberty, the U.S.-funded news organization that began a half-century ago as a counterweight to Soviet propaganda and now reaches 20 countries in 28 languages. He was struck by what he saw.
"You cannot be with these men and women without being deeply moved by their ardor, their care," Klose told The Huffington Post on Tuesday, in his first interview since starting a one-year position as acting president and CEO of Radio Free Europe and Radio Liberty. Klose described the commitment of his Prague-based staff, along with journalists reporting in difficult political environments, as "deeply moving to me."
Klose clearly has the journalistic resume to run the broadcast network, having already served as president in the mid-1990s. Klose, who's giving up his University of Maryland teaching position for the next year, has also served as president of NPR and worked for 25 years at The Washington Post, including a stint as Moscow bureau chief.
But Klose has his work cut out for him following the firing last fall of dozens of Russian journalists, and questions of mismanagement at the Broadcasting Board of Governors, the White House-appointed organization that oversees the $95 million budget for Radio Free Europe/Radio Liberty. In her final speech as secretary of state on Thursday, Hillary Clinton said, "If we don't have an up-to-date, modern, effective Broadcasting Board of Governors, we shouldn't have one at all."
The U.S. government spends millons to fund news reporting in various parts of the world, including Afghanistan, as The Huffington Post reported last week. Although the Cold War is over, critics of last fall's reporter firings argue that Radio Liberty serves as an essential voice in Russia, a country that Reporters Without Borders ranked last week as 148 out of 179 in its annual press freedom index.
As Klose addressed the full Prague-based staff on Monday, Washington Post columnist Jackson Diehl wrote that the organization's "dysfunctional management" did something the authoritarian regime of Russian president Vladimir Putin couldn't, by "drastically reducing the audience and credibility" of Radio Liberty and "driving a wedge between it and some of Russia's most renowned human rights activists and journalists."
Former Radio Free Europe/Radio Liberty president Steven Korn oversaw the firing of the Russian journalists in September, a move Mikhail Gorbachev suggested was "an about-turn" from Radio Liberty's tradition of being an opposition voice. Korn defended the decision in a recent interview with the Prague Post, arguing that Radio Liberty was forced to cut staff as a response to a new Russian law limiting foreign investment in radio and as part of an effort to increasingly focus on the Internet side of the operation.
Korn has received ample criticism from those closely watching the fallout. In World Affairs Journal, Judy Bachrach recently wrote that Korn, top aide Julia Ragona, and director of the Russian service Masha Gessen had "wrecked an outfit that for decades has provided, as its name suggests, liberty." Meanwhile, BBG Watch, a site written by current and former employees, has harshly criticized Korn's decision and what it views as the Russian service's increasing focus on softer news and features at the expense of oppositional reporting on Putin's government.
Klose said he isn't wiling to speak yet about how he'll mend fences in Moscow. But he said he plans to visit the newsroom there in the coming weeks to get a view from the ground. Klose said he takes recent criticism and concerns from former employees seriously. He plans to look at "every issue and every piece" of the Russian service before deciding the best way to move forward.
When asked specifically about finding a local Russian broadcasting partner to carry the Radio Liberty AM signal, which was shut down last fall, Klose would only say that for "every platform that can be made available, we're going to try to be on that platform."
Klose said he is open to new media platforms, and held up a mobile phone during Monday's staff meeting as reminder of how people increasingly find news. Still, Klose said the organization's mission hasn't changed, to offer "the highest-quality independent, fact-based, verifiable journalism." Such journalism he said, serves as a "companion and facilitator for the growth of civil society."
A couple former Radio Free Europe/Radio Liberty executives told The Huffington Post about challenges Klose faces and why fixing the Russia situation is a priority.
John O'Sullivan, a former executive editor who floated Klose's name in a December column on "turmoil" at the organization, said he would "like to see him hire as many of the former RFE/RL people who have not got other good jobs and who want to come back." That would include journalists who've since formed Radio Liberty in Exile. O'Sullivan said he's "all in favor of competition," but "these are people who'd be working with us, not in a position of opposition to us."
In addition, O'Sullivan said he'd like to see Radio Liberty aggressively cover the Russian government.

Jeffrey Gedmin, a former Radio Free Europe/Radio Liberty president and current CEO and president of the Legatum Institute, told The Huffington Post that "if anybody has the journalistic skills and business acumen and wisdom and judgment it's Kevin Klose," who he considers a friend.
Gedmin added: "He has a very big, very hard job" in running a media organization that now reaches Pakistan and Iraq, while having to "repair the damage" in Moscow.
Regarding the mass firing of journalists in Russia, Gedmin said that "even if it does make sense, in some fashion or form, the way it was executed was universally acknowledged as a completely unmitigated disaster.

"He's going to have to develop his own strategy to fix it, and I don't want be melodramatic, but it will take years for wounds to heal," Gedmin said. "People feel very damaged and very betrayed."
Related
Before You Go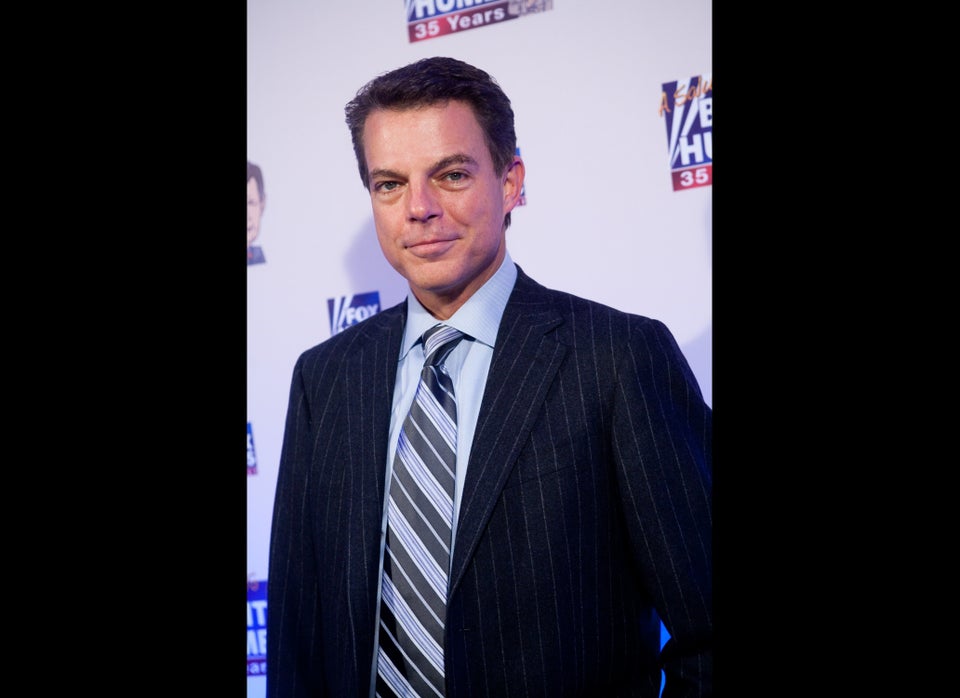 Faces of Fox News
Popular in the Community