Kevin Love couldn't get air into his lungs.
The moment occurred during a November 2017 basketball game against the Atlanta Hawks. It wasn't different than any others he had played up until that point. The 30-year-old Cleveland Cavaliers player left the game, went to the locker room and stuck his hand in his throat, thinking maybe something was caught in the back of it. His whole body felt affected. He described feeling as though he was searching for something he couldn't find.
"I didn't know I was going to be OK. I had never felt like this before," Love told HuffPost. "I thought, 'Oh, shit, I'm going to die.' I thought I was having a heart attack ... I had tears running down my face, I was on the ground, I was helpless."
"I didn't know I was going to be OK. I had never felt like this before. I thought, 'Oh shit, I'm going to die.'"
His latest move? Sitting down with other athletes like Michael Phelps, Channing Frye and Paul Pierce to have a candid conversation about their own well-being in a short web series called "Locker Room Talk." The initiative, which is created in partnership with Schick, aims to tackle masculinity and mental health in the sports community.
"Everybody has their own story, whether it be depression or anxiety or anything they're dealing with, and it manifests in a different way," Love said. "That's why those ["Locker Room Talk"] conversations were very special. I didn't know what would come from it, but we had such great conversations where the guys opened up, and I think it's going to help a lot of people."
The interviews are a refreshing and needed contribution in the sports world, where an intent to not appear weak reigns supreme. In a five-part series published in August by ESPN, senior writer Jackie MacMullan unveiled some of the obstacles the National Basketball Players Association is just starting to address when it comes to mental health. It recently hired its first director of mental health and wellness, and it has stressed that there needs to be a more comprehensive approach to mental health in the league. But, as MacMullan reported, there's still a stigma "attached to mental health that prompts many players to suffer in silence."
Love wants to eradicate that stigma by shattering the perception that a mental health condition makes you fragile.
"I believe, as athletes, we're looked at as superhuman and indestructible," Love said. "Success is not immune to depression. So athletes that are able to come out and share their stories is going to be super powerful moving forward."
"I believe, as athletes, we're looked at as superhuman and indestructible. Success is not immune to depression."
Love said also started The Kevin Love Fund, a charity aimed at bringing more awareness to mental health issues and start programs to better society's understanding around mental illness. One of his major goals with the organization is to fund and increase mental health literacy for young people.
"I'm hoping to have a class or course or workshop where people can go and work on their mental health, whether it's in high school or middle school," Love said. "You know, you learn about health and sex education, but you also need to learn about mental wellness and well-being. Because at that time, your mind and your body are changing at such an alarming rate that you don't know what to make of it. I certainly didn't."
How The Pro Deals With His Anxiety On A Daily Basis
As for his own mental health, Love explained breathing exercises help him manage his anxiety. Before he goes out on the court or whenever he feels panic building in his chest, he takes deep inhales and exhales, a process he learned through the Headspace meditation app.
"For so long I didn't believe in that ― that you can not only help yourself with stress and anxiety, but you can also heal yourself in the long run with breathing ― but it moves energy through your body in a big way," he said.
He also credited professional help for helping him work through his anxiety in his Players' Tribune essay.
"I realized how many issues come from places that you may not realize until you really look into them," he wrote about going to therapy. "I think it's easy to assume we know ourselves, but once you peel back the layers, it's amazing how much there is to still discover."
"You're not alone and you shouldn't be ashamed of anything that you're going through."
Ultimately, Love wants everyone ― especially his young fans ― to know that their mental health matters. No one should feel isolated in their experience or like they can't speak up about what's going on.
"You're not alone and you shouldn't be ashamed of anything that you're going through," he said. "Everybody is going through something and someone you know ― whether it's you or someone close to you ― I guarantee is suffering in silence, so never be afraid to express yourself or just ask or check in with someone."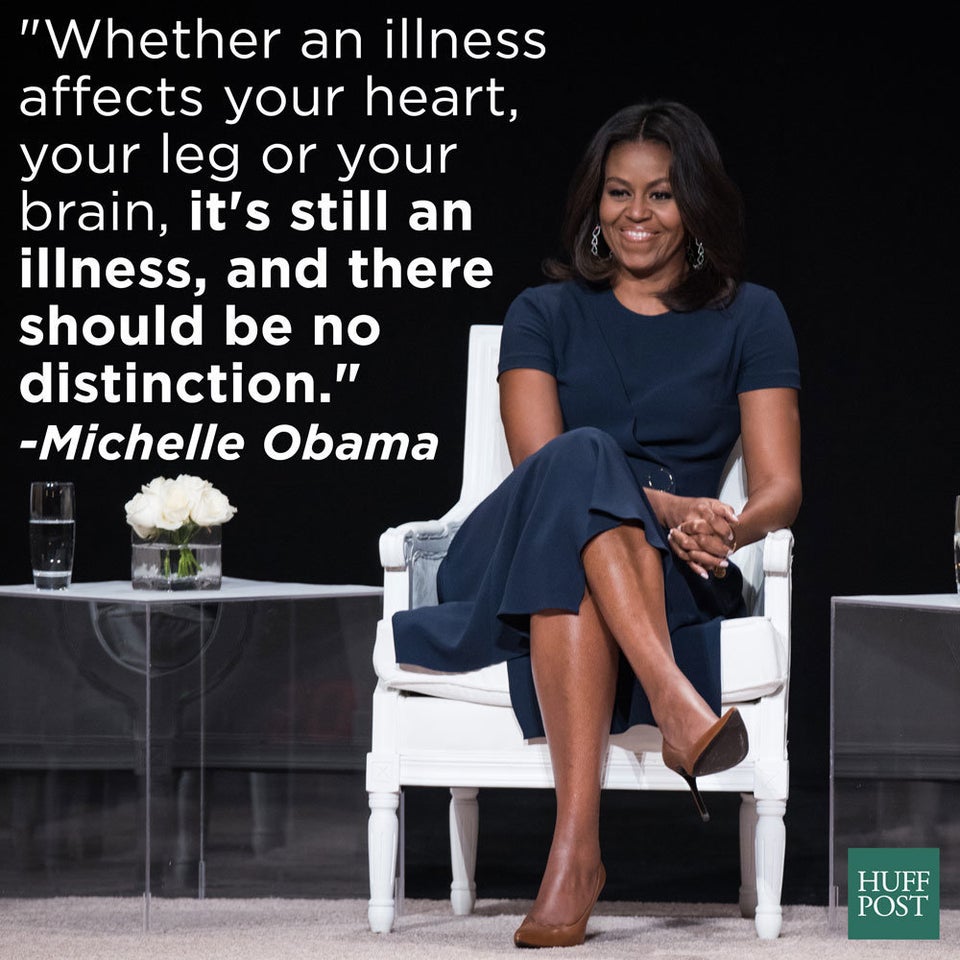 Celebrities On The Importance Of Mental Health