WASHINGTON -- House Majority Leader Kevin McCarthy (R-Calif.) screwed up when he admitted the Benghazi committee was a weapon against Hillary Clinton, the likely future speaker of the House admitted Wednesday.
But he insisted the committee, which was impaneled after multiple bipartisan investigations found no wrongdoing, is a genuine attempt to get to the bottom of what happened in the 2012 attacks in Libya.
"Benghazi is not political. It was created for one purpose and one purpose only -- to find the truth on behalf of the families of four dead Americans," McCarthy told reporters when asked if he had inadvertently aided the campaign of Clinton, who released an ad Monday highlighting McCarthy's comments from the week before.
"Everybody thought Hillary Clinton was unbeatable, right? But we put together a Benghazi special committee, a select committee, what are her numbers today?" McCarthy told Fox News last Tuesday. "Her numbers are dropping, why? Because she's untrustable. But no one would have known any of that had happened."
McCarthy chastised reporters for asking if he had been wrong to make those comments.
"I've been very clear about this. And don't use politics to try to change this around," he admonished, before admitting that he had at least botched his characterization of the panel.
"I could have been more clear in my description of what was going forward," McCarthy said.
Pressed on whether his flub -- which Democrats are taking as a mistaken admission of truth, and came ahead of the GOP caucus' election on Thursday to select a replacement for Speaker John Boehner (R-Ohio) -- shows that he would be a poor spokesman for the party, McCarthy said he'd be fine with help from fellow Republicans.
"At any given time, somebody could always say something better. Over time we'll prove that we have a very good message," he said. "We've got a lot of members in this conference that lead a very good job of getting the message out."
Boehner felt McCarthy's pain, and defended his protege by saying he's just like anyone who has misspoken.
"There's not one American, who in the course of their lifetime, wouldn't rather have the opportunity to say words over again. Not one," Boehner said. "There's not one American that hasn't had this experience."
Michael McAuliff covers Congress and politics for The Huffington Post. Talk to him on Facebook.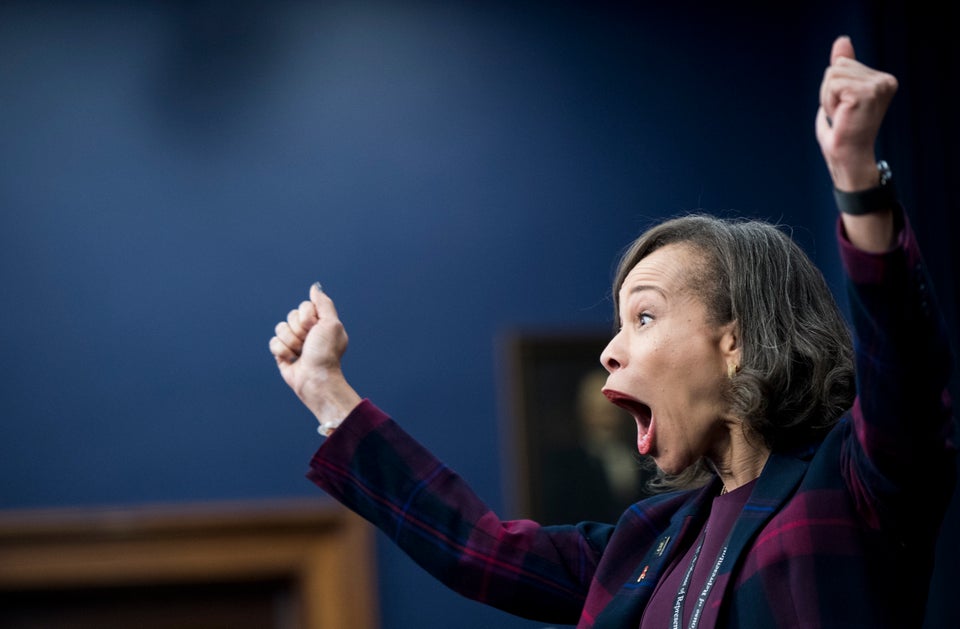 Scenes From 114th Congress And Capitol Hill
Popular in the Community