Rep. Kevin McCarthy (R-Calif.), the man likely to become the next speaker of the House, applauded the Select Committee on Benghazi for damaging the poll numbers of Democratic presidential candidate Hillary Clinton.
McCarthy said Tuesday that Clinton would have remained "unbeatable," had it not been for the committee.
"Everybody thought Hillary Clinton was unbeatable, right? But we put together a Benghazi special committee, a select committee, what are her numbers today?" McCarthy told Fox News' Sean Hannity. "Her numbers are dropping, why? Because she's untrustable. But no one would have known any of that had happened."
Clinton responded to McCarthy's comments on Wednesday, calling them "deeply distressing."
When I hear a statement like that, which demonstrates unequivocally that this was always meant to be a partisan political exercise," Clinton said in an interview with MSNBC, which will air in full on "PoliticsNation" on Sun. "I feel like it does a grave disservice and dishonors not just the memory of the four that we lost but of everybody who has served our country."
Rep. Elijah Cummings (D-Md.), the ranking member on the committee, said McCarthy's comments were just further evidence that the Benghazi Committee was a waste of taxpayer money.
"This stunning concession from Rep. McCarthy reveals the truth that Republicans never dared admit in public: the core Republican goal in establishing the Benghazi Committee was always to damage Hillary Clinton's presidential campaign and never to conduct an even-handed search for the facts," Cummings said in a statement. "It is shameful that Republicans have used this tragedy and the deaths of our fellow Americans for political gain. Republicans have blatantly abused their authority in Congress by spending more than $4.5 million in taxpayer funds to pay for a political campaign against Hillary Clinton."
Jamal Ware, a spokesman for the Benghazi Committee, disputed that the committee's work was politically motivated.
"People view the Benghazi Committee through whatever lens or spin they choose, meanwhile, the Benghazi Committee is focused on, and our work is driven, by the facts," Ware said in a statement.
In a different interview with CNN, McCarthy touted that the committee's work had exposed Clinton's use of a private email address while she was secretary of state, an issue that has dogged Clinton on the campaign trail.
"They don't trust her because of what they found out about the server and everything else. Would you have ever found that out had you not gathered the information from the Benghazi Select Committee," he said.
But Rep. Adam Schiff (D-Calif.), a member of the Benghazi Committee, noted earlier this month in a New York Times op-ed that none of the emails the committee has seen have revealed "anything of consequence" about Clinton's role in Benghazi.
"The Select Committee became little more than a partisan tool to influence the presidential race, a dangerous precedent that will haunt Congress for decades," Schiff wrote. "The committee is solely concerned with damaging [Clinton's] candidacy, searching for something, anything, that can be insinuated against her."
This story has been updated to include comments from Hillary Clinton and Jamal Ware.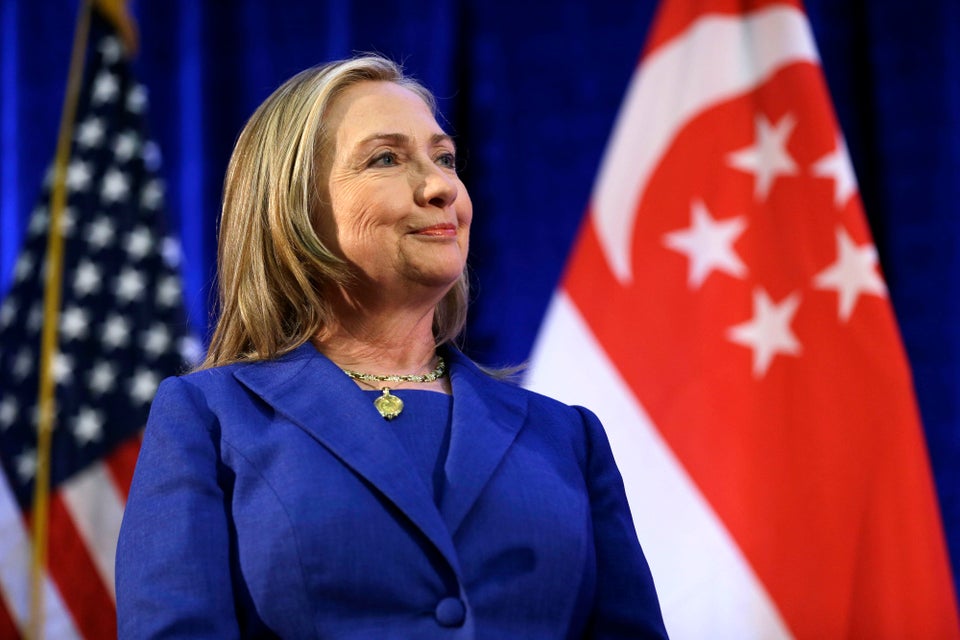 Hillary Clinton
Popular in the Community