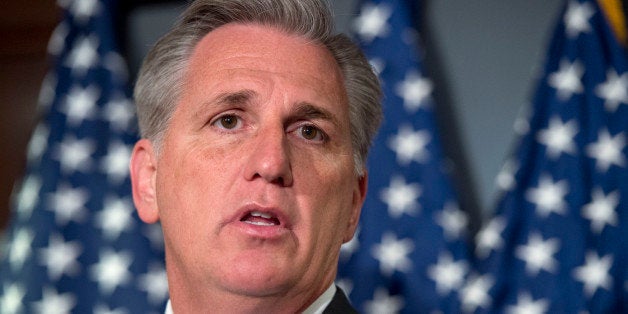 House Majority Whip Kevin McCarthy (R-Calif.) has pulled his column from a conservative website after that site posted inappropriate images of House Minority Leader Nancy Pelosi (D-Calif.)
Images posted to Breitbart News' California site featured Pelosi's face Photoshopped onto singer Miley Cyrus' body, which is perched on all fours. Pelosi appears to have her tongue hanging out in the images.
Matt Sparks, a spokesman for McCarthy, told the L.A. Times the GOP leader's office "didn't condone" the images. Another McCarthy spokesman told ABC the images were "inappropriate."
"We thought it was the right thing to do to ask for [McCarthy's] column to be removed," Sparks said.
According to TPM, McCarthy had previously released a statement praising the expansion of Brietbart, a conservative political website named for the late Andrew Breitbart, into California:
"This weekend's launch of Breitbart California is a testament to his legacy of holding our public officials accountable for their actions. I look forward to the voice of reform-minded Californians being represented without bias as Breitbart California launches."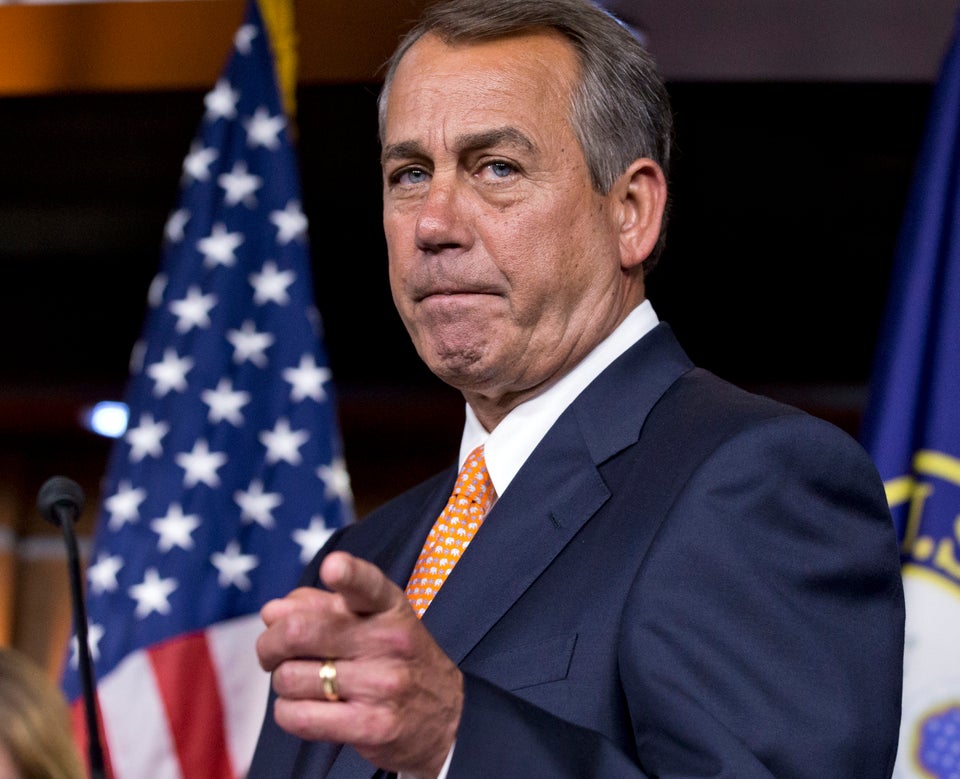 Conservatives Pointing Fingers
Popular in the Community