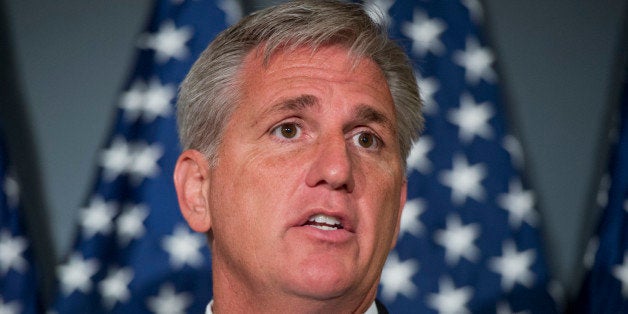 WASHINGTON -- At a time when House Republicans are preparing to force a list of conservative demands on Democrats in exchange for raising the debt ceiling, House Majority Whip Kevin McCarthy (R-Calif.) is planning a GOP field trip to the movie theater to see the thriller "Prisoners."
According to an email obtained by The Huffington Post from a congressional aide, McCarthy is trying to round up Republican lawmakers to see the movie together on Friday night.
"Kevin would like to do a movie night tomorrow night for those members in town," reads an email sent Thursday from a McCarthy aide to group of other GOP aides.
"I know you all are dying to spend Friday night with ME and Elvis (regal's finest) watching Hugh Jackman and Jake Gyllenhaal," she continues. "On a serious note -- let me know if you would like to help out. No pressure, but its a pretty great movie."
The apparent irony of Republicans going to see a movie about two girls being kidnapped and taken as prisoners -- a storyline that for some parallels the hostage-taking charges Democrats have lobbed at Republicans during the debt-ceiling fight -- wasn't lost on one GOP aide on the email thread.
"Any chance the media reads WAY too much into the title of the movie, Prisoners?" the aide wrote to the group.
Drew Hammill, a spokesman for House Minority Leader Nancy Pelosi (D-Calif.), said the movie's theme is right in line with the approach Republicans are taking to running the government.
"Given Speaker Boehner's crusade to hold the full faith and credit of the United States hostage to Tea Party ransom demands, it's not surprising that, in their free time, the Republican Conference would choose to spend their Friday night watching a violent and disturbing film together about hostage taking," he told HuffPost.
Hammill added, "Perhaps, given the group, 'Cloudy with a Chance of Meatballs' would be more appropriate for their movie night."
McCarthy spokeswoman Erica Elliot confirmed that her office has had "internal discussions about potential member services activities this weekend," but said nothing has been finalized. She also said Pelosi's office was mistakenly included on the email thread about the movie.
This isn't the first time the Republican whip has ruffled Democrats by showing certain movies to his team. In 2011, during another debt ceiling fight, McCarthy played a clip from "The Town," a 2010 crime thriller during a closed-door meeting with his members.
In the segment reportedly shown, a bank robber says to his friend, "I need your help. I can't tell you what it is. You can never ask me about it later. And we're going to hurt some people." The friend then responds, "Whose car are we gonna take?" Former Rep. Allen West (R-Fla.) reportedly told his colleagues after the clip was shown, "I'm ready to drive the car."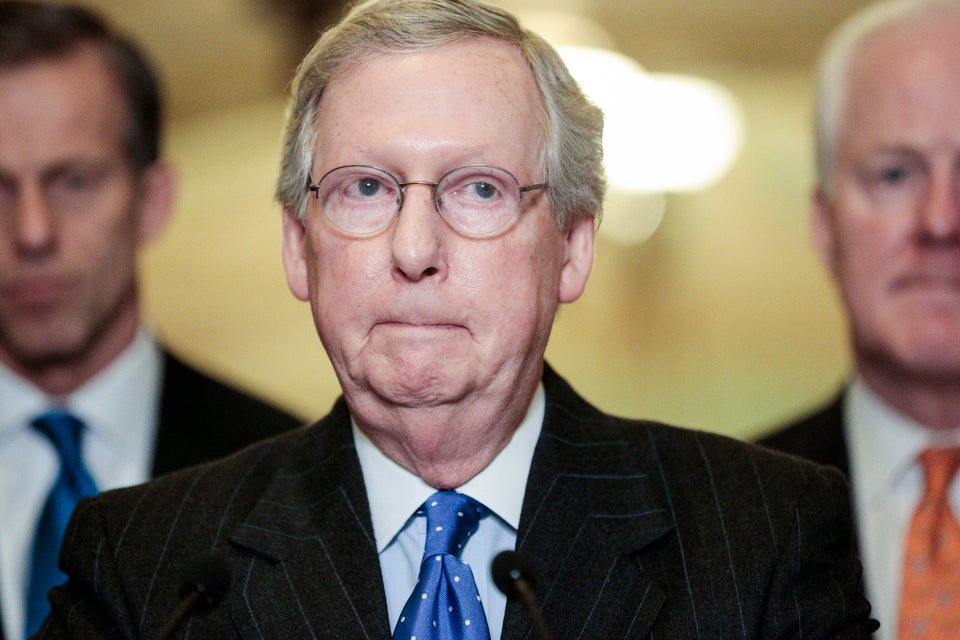 Say Cheese! Mitch McConnell Smiles