WASHINGTON -- House Republicans elected Rep. Kevin McCarthy (R-Calif.) as their next majority leader on Thursday. In his new role, McCarthy will be responsible for executing the party's legislative agenda, but the easygoing Californian has a thin track record of doing just that.
McCarthy has ample experience counting votes as majority whip, the third most powerful post in the GOP leadership. Yet during his four terms in Congress, he never wielded a gavel at either the committee or subcommittee level.
While 29 of the 39 bills he sponsored were referred to committee, only four were actually reported out. Of the three bills he sponsored that passed in the House, only two became law. One of them renamed a post office in his Bakersfield, California district, and was signed by former President George W. Bush in 2007. The other renamed a NASA flight research center in Edwards, California, and was signed by President Barack Obama in January.
Of course, having a record flush with legislative victories isn't a prerequisite for the job. And certainly McCarthy's duties as majority whip kept him occupied with helping run the floor.
But even Rep. Eric Cantor (R-Va.), McCarthy's predecessor as majority leader, who lost his GOP primary election earlier this month, had some experience with the committee process before he rose through the ranks. The Virginia Republican went on to support legislation on education and social issues in hopes of expanding the party's outreach after a stinging 2012 presidential election loss.
Cantor also secured a modest boost in federal funds for pediatric research by diverting money from party conventions.
McCarthy's forte instead is his ability to forge long-lasting relationships on the Hill. Described by colleagues as affable, the 49-year-old gained a reputation for consulting the rank-and-file on legislative decisions. Norman Ornstein of the American Enterprise Institute, in an interview with the San Francisco Chronicle, attributed McCarthy's rise to "his skill at interpersonal relations, the relationships he's built with a wide range of members, so they trust he's not going to be aloof, that he'll listen to them, that he's a trustworthy figure."
"He's a very accessible guy, people like him," Rep. Tom Cole (R-Okla.) told The Huffington Post. "I think he's got a network through the conference because of the whip team that's unparalleled."
With the support of a large section of the GOP, McCarthy will seek to make the position of majority leader his own, but he isn't expected to radically alter the party's agenda going into the November midterm elections.
As Rep. John Campbell (R-Calif.) told the Washington Examiner, "Cantor is a pretty deep policy guy, that is not McCarthy's strength, he's more of a political guy. So, he'll need some beefing up in that area."
Sabrina Siddiqui contributed reporting.
Before You Go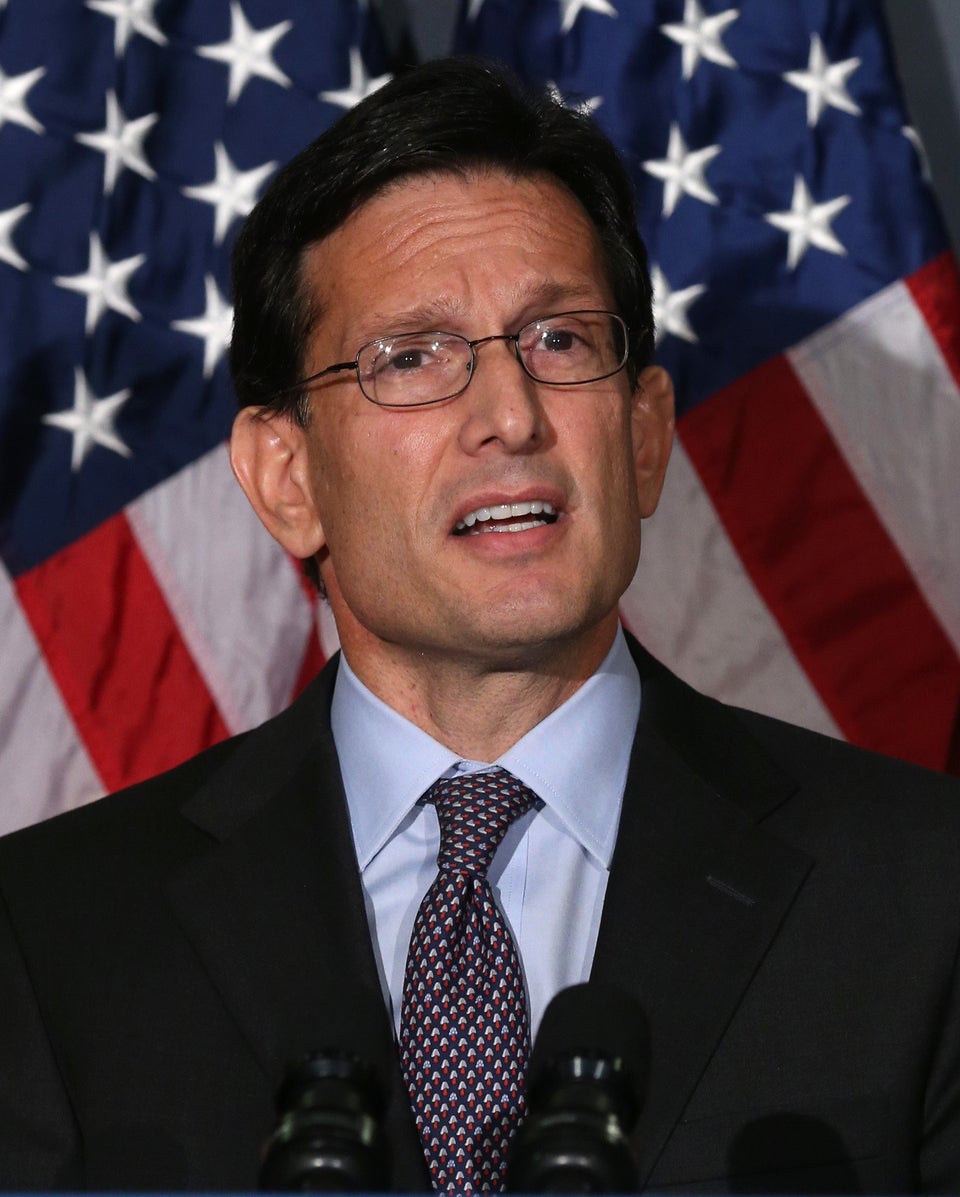 Eric Cantor
Popular in the Community