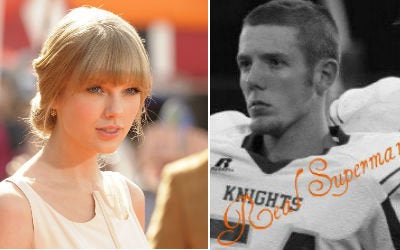 Taylor Swift might not be going to prom with teen fan Kevin McGuire, but the songstress has invited the 18-year-old to the Academy of Country Music Awards as her date.
McGuire, a New Jersey high school student, is battling cancer for a second time, but he's not letting treatment hold him back.
Earlier this week, McGuire's sister Victoria took to Facebook and created a page titled "Taylor Swift Take Kevin McGuire To Prom!" The athlete is a big fan of the country singer, and his sister thought it would be a worthwhile idea to ask Swift to the dance on his behalf.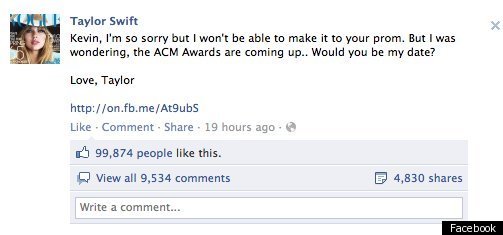 ** Taylor got back to us!!!! She is unable to attend Kevin's prom, although did one better- Invited Kevin to be her date to the Academy of Country Music Awards!!!!!!!!!!!!!!!!!!!!! Thank you so so so so so much! The McGuire family could never show how grateful we are to all of you! We have won in more than one way.. we got Taylor to take Kevin on a date, and we have made so many good friends along the way! **
McGuire will continue to receive treatment, and he's determined to win the battle against leukemia.
"I had no doubt I would kick its butt the first time, and I did," McGuire told MyFoxPhilly.com. "Hopefully I'll be able to continue that this time..."
For more on the story, watch the video report below:
Check out more charitable celebs below: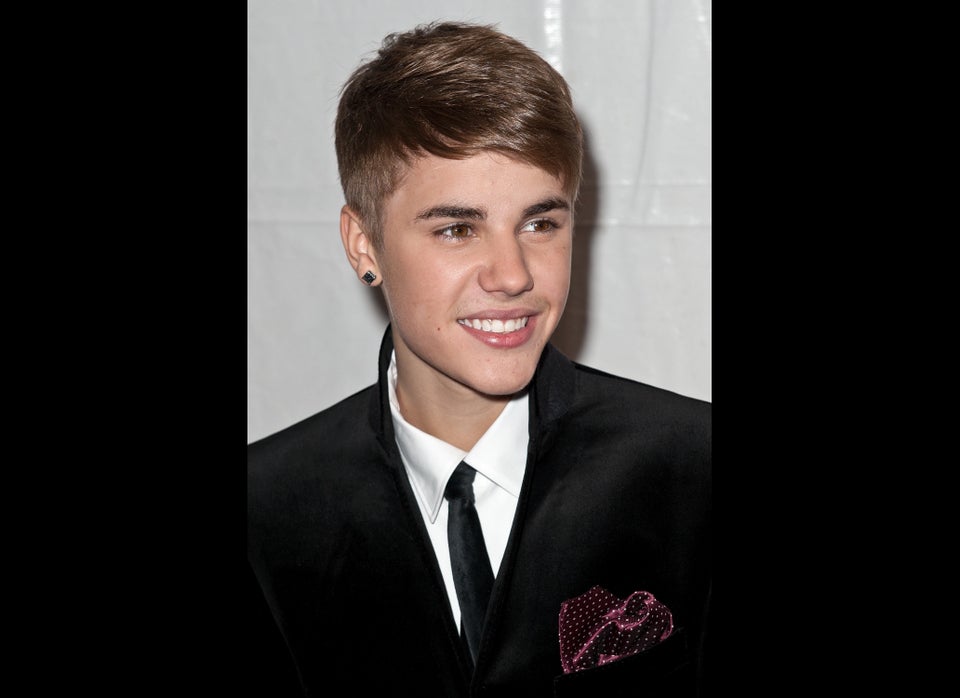 Most Charitable Celebs
Related
Popular in the Community