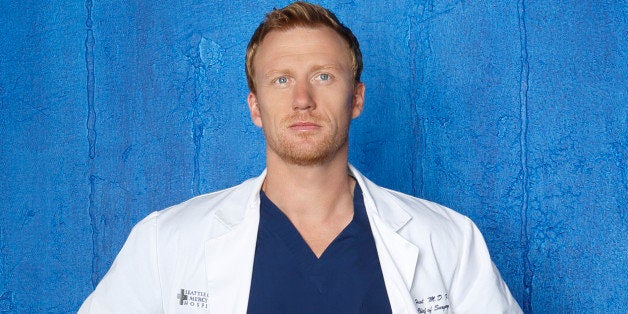 But what about Owen? I caught up with Kevin McKidd, who plays Cristina's on-again off-again husband/lover/sparring partner to find out where they stand and if Owen will ever bite the bullet and adopt a kid himself to raise as a single dad.
Full disclosure: We chatted before Sandra Oh's departure was announced, but that didn't stop him from sharing plenty of scoop. He definitely must've known something then because he was already talking about Owen's future plans without Cristina and possible new love interests. He was also very matter-of-fact about his own future on the show, saying he doesn't have plans to leave anytime soon.
"I love being on the show. Everyday I go there, I feel blessed and lucky and I pinch myself," McKidd said. "And I get to direct the show now … getting this kind of gig, it's a real blessing and I don't take it lightly."
Keep reading for more on Season 10, including a tease about a character, possibly from "Grey's" past, who will be returning to shake things up. (And no, it's not another ghost.)
The storm is still going on … where do we find the doctors when Season 10 premieres?
It is -- it's a big ass storm! It's a very long storm -- a finale and a premiere, it takes that long. [Laughs.] But yeah, basically we're doing what we didn't do last year, which is picking up right from the point where we left off. The last few years we've kind of jumped around a lot through time, and this one we're just going to pick up where we left off. It's one of those premieres where if you watched the [Season 9] finale, you have to watch the Season 10 opener.
Because where you left off was so insane for so many characters, especially Cristina and Owen. Poor Cristina and Owen.
It's tricky. He wants a baby, and he then decided that he didn't want a baby because he loved her more than that, but she's made this unilateral decision -- again -- to go, "Well, I know you better than you know yourself, and I know you need a baby." And she's probably right, but it's one of those things where, you know, does somebody else get to tell you how to live? Maybe he's happy with that decision. So they're going to wrestle with that.
I think he's a bit behind her, but he catches up to her decision pretty quickly. They're going to be in a place of not togetherness for a while. Does that mean that they're not going to be attracted to each other and end up doing stupid things together? Probably not. The thing with Cristina and Owen is they're always going to be connected. So it's really complicated. But Owen is definitely going to explore what it means to have a baby and start making moves towards that, later in the season I think. She's going to encourage him to do that, even though she doesn't want him to do that. It's a push and a pull with them, always.
Any temptations for Owen coming up, maybe in the form of female guest stars? I mean, Hilarie Burton came in and shook everything up for Callie and Arizona …
I know -- it's amazing how quickly that went down! I directed that episode where they introduced her and it was interesting. It was like, "Wow, this is a big deal for a lot of Calzona fans." But that's what happens in relationships on TV shows, and in life -- everything looks great on the surface, but underneath it's crumbling. It only takes one moment for things to fall apart.
And if it's so easy for that one moment to happen, it shows how imperfect things really were.
Well, you know, they all have a lot of issues. The thing about every character on "Grey's" is that they're all completely dysfunctional. You have to just know that going in. [Laughs.] But that's what makes them interesting and fun to play. As far as Owen goes, as a man, you can't be alone forever … I'm sure something will happen.
Will you be directing more episodes this season?
Yeah, I'm on the board to direct -- we're kind of doing this interesting thing this season where we'll do the first 12 [episodes], air them, and then do the last 12 and air them, all in two big blocks. So in the first block, I'm doing Episode 8, and I don't know which one I'm doing in the final block.
Any details about Episode 8?
They say there's a big build-up to a pretty amazing cliffhanger for the 12th episode before we take our hiatus. A key character comes back in Episode 8 that plays into the cliffhanger in Episode 12.
Key character -- you mean someone from "Grey's" past?
Yep. "Grey's" past-slash-present. Comes back. That's all I'm saying ... no ghosts though! [Laughs.]
"Grey's Anatomy" Season 10 premieres Thursday, Sept. 26 at 9 p.m. ET on ABC.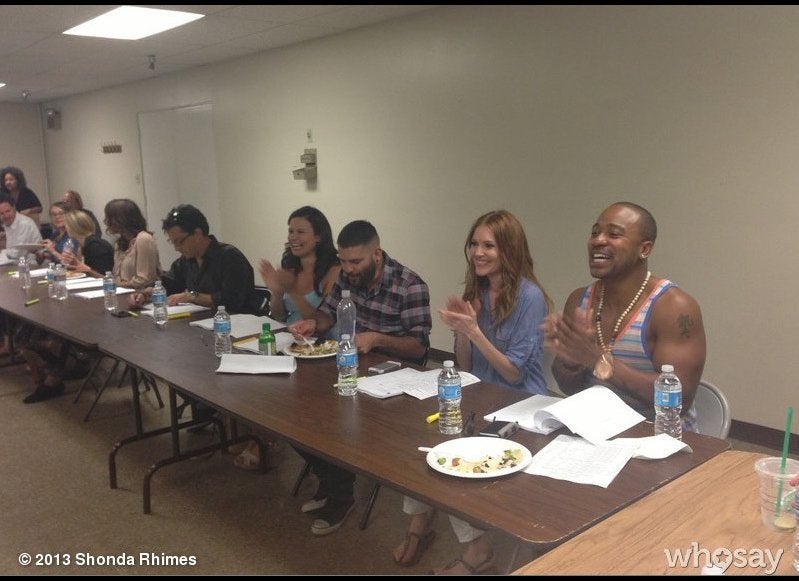 Fall TV 2013 In Production
Related
Popular in the Community