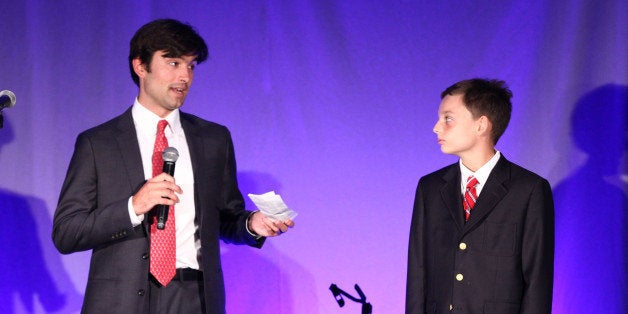 Kevin Parks was celebrating his charity run in the Boston Marathon this past April when he heard the cataclysmic blasts. Just six blocks from where the bombs went off, he turned to his best friend, who was sitting by his side. The facts were, of course, nebulous at that time, but the moment felt familiar. It was this same friend he had looked to 12 years ago in ninth-grade math class when he heard the news about the Sept. 11 attacks -- which killed his father, a bond broker on Wall Street.
Though his emotions were anything but prosaic, Parks, now 26, didn't erupt with anger or have an emotional flashback after the Boston bombings, he told The Huffington Post. Instead, he felt relief and comfort that he was surrounded by people he loved, many of whom had supported him after Sept. 11. He said the Boston attack, which killed three people and wounded more than 260, also strengthened his determination to channel his own grief into helping others.
"If there is any silver lining, it is the unbelievable support you receive from people in times like that," he said of that clear sunny day the planes struck with what felt like a sonic boom, causing the Twin Towers to crumple and collapse. "That is a similar thing that happened after Boston. How the country -- and the world -- reacted to this is a testament to how strong it is."
Parks, an investment analyst at Hildene Capital Management in midtown Manhattan, now serves as a mentor and fundraiser for Tuesday's Children, a charity initially founded to help families affected by the events of Sept. 11, but which has since broadened its focus to help other communities hurt by terror and disaster. Parks has raised more than $40,000 through charity initiatives; running the Boston Marathon and growing out his beard brought in $1,000 for Tuesday's Children and the One Fund.
But only recently has he spoken openly about his own loss. Parks recalled receiving confirmation of his father's death. His father had worked in One World Trade Center at Cantor Fitzgerald, which lost 658 of its 960 New York employees that day.
Like many who lost loved ones, Parks' family had to wait two weeks for the final news. He said he remembers sitting in his room when his mom relayed a message from a neighbor who was part of the recovery effort.
"The message [our neighbor] sort of gave us, and it's hard to think of it this way, was that they said we were lucky we found his body. So we were comforted by that and to have some level of closure."
Parks said he never asked where or how his father was found. But the wake and funeral had a closed casket.
"I never even asked that, and I generally assumed it was something grotesque just because I never saw him," Parks said.
He likes to look back on what he shared with his father, such as his love of old movies, recalling how they would spend nights together watching films with Paul Newman and Humphrey Bogart.
"My dad has this much more refined side, which is funny now when I think about how he acted with his friends. And I think he was almost freaked out about how I was weirdly interested in these things at a young age," Parks said.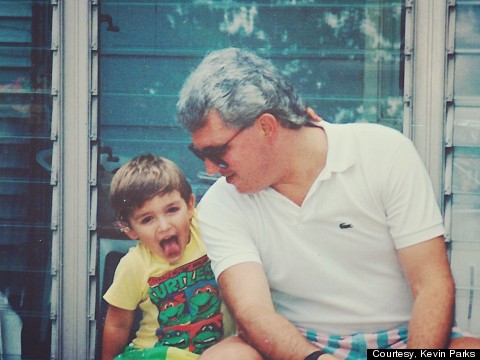 Kevin Parks pictured at age four with his father, Bob Parks, who died in the Sept. 11 attacks.
In the following years, Parks said, there was one person who filled somewhat of a fatherly role for him: Frank Edgerly, his high school football coach, who now works for the Cleveland Browns. As a freshman trying to make a name for himself in a new school, Parks was ready to put on a brave face and play in a game shortly after Sept. 11. Edgerly put the proverbial hand on his shoulder and told him maybe he should hold off and do what was best for himself and his family -- the reassurance, Parks said, that he needed.
"He is the first person who calls me each 9/11," Parks said. "When I started college, I didn't really know many people, and I was 19 years old, uncomfortable on campus walking around and I got a call from him."
It was the outpouring of support he has received that spurred Parks to become active with Tuesday's Children. He is a founding member and co-chair of the junior board of the charity.
"Serving as a mentor and fundraising has made me much more open, and it's such a priceless thing," he said. "Because the more people understand me, the more I understand me and what's important -- and I can show my friends and family that this is the way I want people to see me."
Terry Sears, executive director of Tuesday's Children, told HuffPost that after the Boston Marathon attack, Parks was the first person she thought of.
"I knew he was running, and I couldn't imagine how traumatic it must have been for him," she said.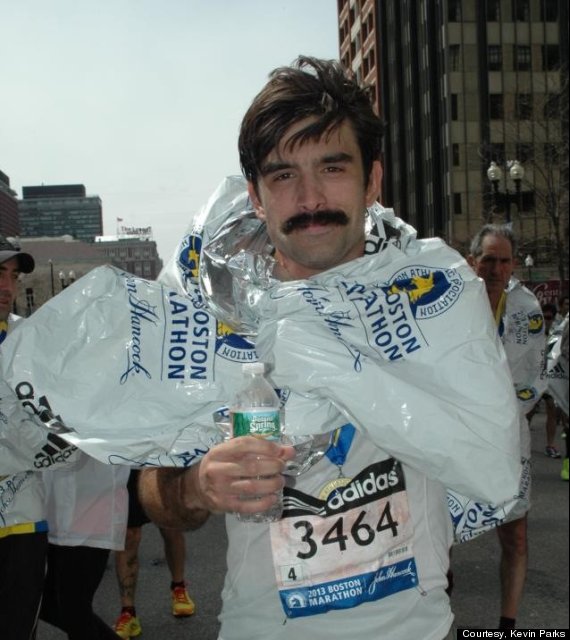 Kevin Parks grew a mustache and beard to raise money for charity leading up to the Boston Marathon on April 15, 2013.
This year, Tuesday's Children began to work with communities affected by terror and disasters other than 9/11. The organization is helping to build a resiliency center in Newtown, Conn., to provide therapy and healing programs after the Dec. 14, 2012, shooting, in which a gunman killed 20 children and six educators at Sandy Hook Elementary School.
"It's a microcosm of what happened in 9/11. For anybody in the Newtown community, first responders or anyone in the schools, we want to be there," Sears said.
She noted that Parks has been helpful in working with other children who lost parents. Parks is mentoring 11-year-old Rodney Watton, who was born on Sept. 18, 2001, and never met his dad, who died in the attacks. Parks said he was initially hesitant, but when he heard the boy needed a male figure in his life, he decided to help. Parks takes Rodney to baseball games and texts the boy just to let him know he's thinking about him.
"He relies on me," Parks said. "It is stressful to have that responsibility, but I have probably gotten more out of this than he has."
Parks said he sometimes connects with Rodney by sharing stories about his own dad. "I'll throw in a story like, 'My dad was a Jets fan, so I'm glad I have you to do this with me -- I'm so glad you're here with me."
Related
Before You Go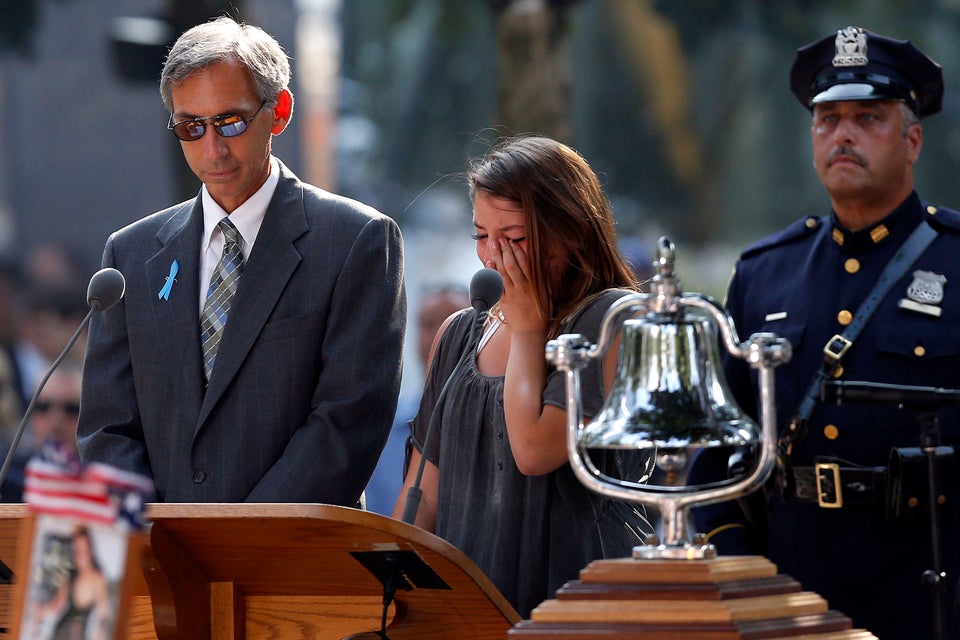 9/11 Anniversary
Popular in the Community