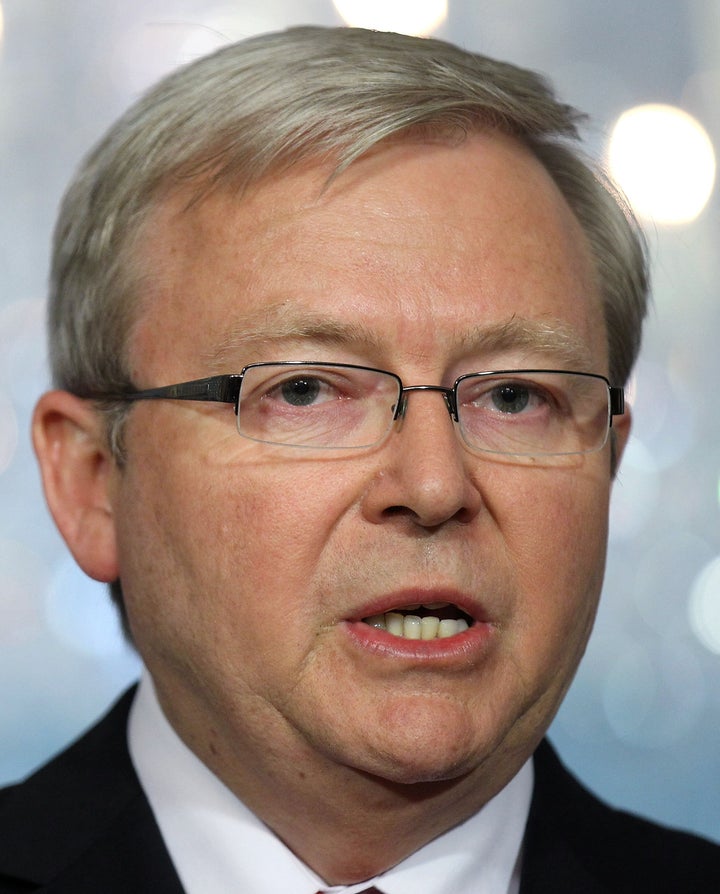 Former Australian Prime Minister (and current Foreign Minister) Kevin Rudd had a run-in with security at the airport in Mexico City en route to New York when his Vegemite caused concern to authorities, who tried to confiscate it.
Rudd was en route to New York for the United Nation's General Assembly when his Vegemite was flagged as "a potentially dangerous liquid," the Herald Sun reports.
Rudd then did what any good-natured, high-powered politician would do and Tweeted about the incident, saying he needed "Foreign Ministerial intervention."
He then tweeted: "Re: Vegemite Q's. Airport staff were surprised when I said it is good for you & I ate it for breakfast. They then waved me through."
Rudd joins a growing list of politicians who Tweet about run-ins with airport security. In July, former U.S. Secretary of Defense Donald Rumsfeld was patted down at Chicago O'Hare after his artificial hip set off metal detectors. He then Tweeted about the incident, saying "It takes those of us with two titanium hips and a titanium shoulder a bit longer to get through TSA…"