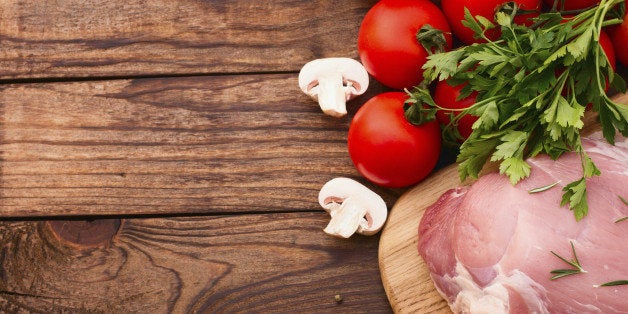 Never one to sit around and wait for things to happen, Florida native Kevin Sbraga overcame his camera-shy sensibilities to win Top Chef Season 7 in 2010, catapulting himself to reality-TV fame and setting the stage for his future restaurants to join the country's coveted shortlist of must-dine destinations. Having successfully launched Sbraga (seasonal tasting menus) and The Fat Ham (Southern-inspired comfort food) in the years following his victory, he recently spoke with us about the world of competitive cooking, using apps to run his business and what single ingredient keeps chicken skin crispy.
You've started your career working for some amazing chefs and restaurateurs. When did you know you were ready to branch out on your own?
I think it was about 2004. I was living in Atlanta, Georgia, and I saw a restaurant concept there that I really liked and felt like if I was ever going to own my own place, that was the kind of place I wanted it to be like. The restaurant is called Bacchanalia. It's been there for probably 12 years now. It's owned by Star Provisions, and they do a really good job.

What was the biggest challenge for you on Top Chef?
The biggest challenge is the pace of the show; it's very fast-paced. There's a lot expected of you in a short amount of time. So I think that was the biggest thing. There's a lot of waiting around that goes on with television -- something I didn't realize. One of the things is: the judging is all about food, but the show is not all about food. There's a lot of production that goes into it that can impact the results.

For those of us who might not realize it, how does cooking on TV differ from cooking in real life?

In real life you get to vet your ingredients and create a game plan; on Top Chef you don't. A lot of times you're given something or you're given a subject to execute on, and you have a very short time period to do it.

Over the past few years, more and more chefs seem to be achieving celebrity status. How do you see that impacting the restaurant industry?
I don't know that it's a good thing or bad thing. For me it was a good thing. I got to go on the show and that really changed the course of my career and accelerated it, so that was amazing. But there are some bad things that come with it. Your lifestyle changes. You kind of become this celebrity, and things are very, very different. With food TV I think the expectations are different. I think there's a lot of pluses with it, but there's also the minuses.

Has emerging tech -- social media or tools -- affected the way you run your restaurant?
On a very personal level, I am not the most tech-savvy person. A lot of people have to help me with a lot of things. However, I do use a lot of technology in my day-to-day. I travel often so I'm constantly working from my iPad or iPhone. Right now I can pretty much do almost every job -- run my business -- through different apps. As far as what we do day-to-day, I would say yeah, we're very tech-savvy as far as paying attention to social media and also using OpenTable or Reserve or whatever it may be because our clientele is looking for that.

What are you focusing on these days?
It's really just focusing on what I have in front of me right now. We just opened this restaurant in Jacksonville, so that's what's next, that's what's new -- continuing to work on that and improve that and make that better. That's really my biggest focus.

Is there something most people don't know about you?
I would say the biggest thing for me is I'm a very reserved and private person. I definitely like to keep to myself. I enjoy my time alone. I guess the biggest thing is, a lot of my buddies that were either on Top Chef or other shows, it comes very natural to them to play to an audience, to be in front of an audience and do their thing. For me, I have to work at it. It's actually work to do that.

Any favorite spots in the U.S.?
In Chicago there is a place that I found -- Portillo's. It's really cool -- fun and energetic, essentially a giant food hall. It's all one company, but you go through these different counters and can order these different things. In Philly, my favorite spot right now is R2L.

What's one of your favorite dishes on one of your menus?
My personal favorite at The Fat Ham is the hot chicken. I think that it's just an exceptional dish. No matter how many times I have it, I'm not tired of it. I find it delicious every time, so that's probably my favorite there.
It's a dish that originates in Nashville. Essentially, it's fried chicken but it's finished with a cayenne pepper glaze afterwards. And what makes it different than other glazed-chicken things like a buffalo wing is that it's glazed with a fat, so it stays crispy. It doesn't get soggy. So you're eating this fried chicken that's spicy and glazed but still very crispy. It's really good.

What should we drink with it?
I definitely recommend bourbon with it. We have a huge bourbon selection there. So any one of those bourbons are going to go really well with it.