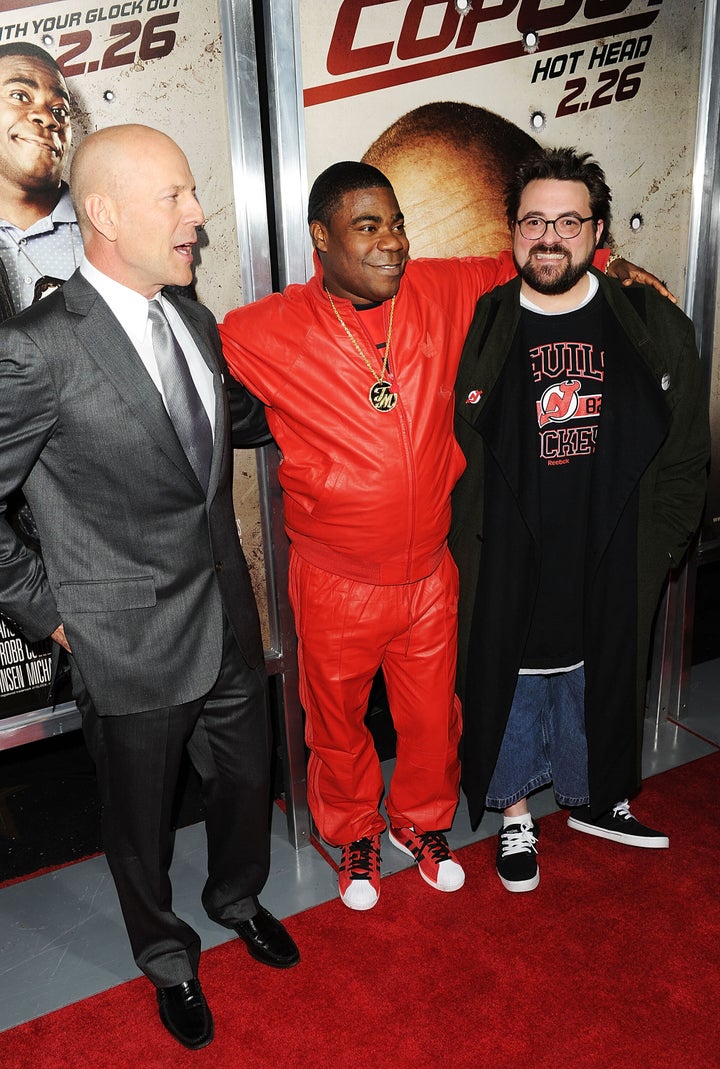 PARK CITY, Utah -- Kevin Smith has premiered his latest movie at the Sundance Film Festival and sold it to the highest bidder - himself, for $20.
Smith had indicated he would auction off distribution rights to his fundamentalist horror film "Red State" after its Sundance premiere Sunday night, and he brought up the movie's producer, Jonathan Gordon, to handle the sale.
Gordon told the audience the bidding was open, Smith offered $20, and his producer proclaimed the film sold.
The auction was a stunt to emphasize Smith's real plans - to release "Red State" himself, without the tens of millions of dollars in marketing money that Hollywood pours into its releases.
Smith says he will take "Red State" out city to city beginning in March.
Smith also announced that his upcoming hockey film, 'Hit Somebody,' will be the final film he directs. He hopes to have top cast members from 'Red State' back for the movie, including John Goodman -- who would play a hockey coach -- and Melissa Leo.
After 'Hit Somebody,' he said he plans on helping other filmmakers on their projects.
WATCH:
Popular in the Community