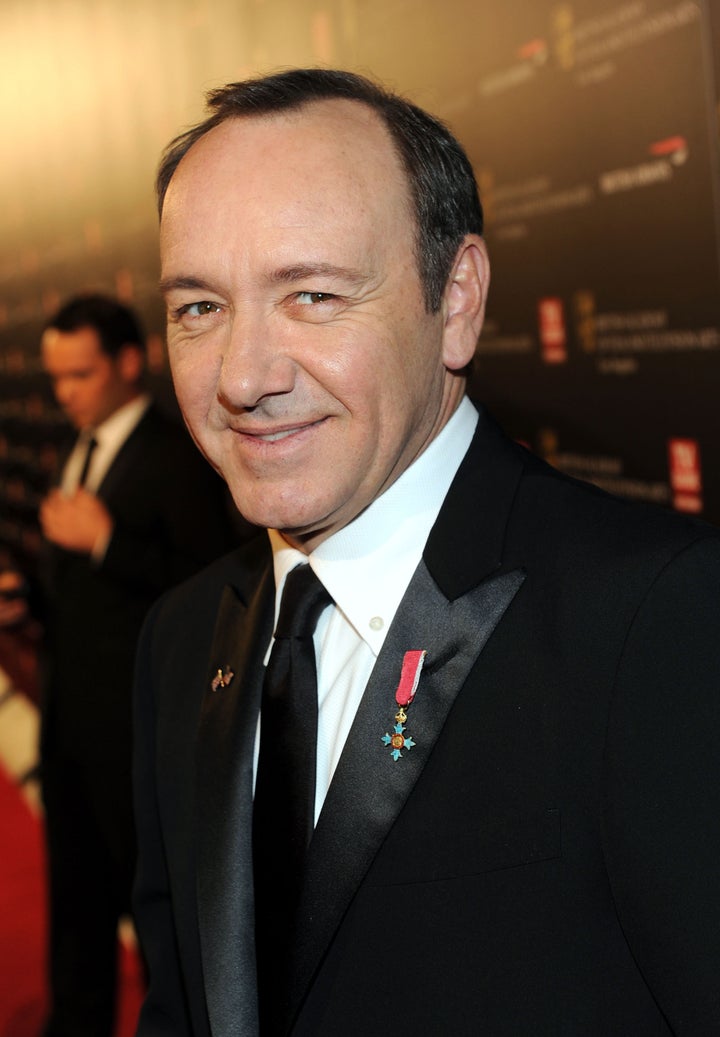 Oscar winner Kevin Spacey, long the topic of rumor and innuendo regarding his sexuality, spoke -- or refused to speak -- about whether or not he is gay, in a new interview with The Daily Beast.
The interviewer, Kevin Sessums, is openly gay, and said the community has long welcomed Spacey as one of them -- but asks Spacey why he, a noted gay marriage advocate, has not come out and returned the favor.
"Look, I might have lived in England for the last several years but I'm still an American citizen and I have not given up my right to privacy," Spacey says, trying to stray from the subject. But when Sessums says that he does not believe one's sexuality was a private matter, Spacey gets even more defiant.
"People have different reasons for the way they live their lives. You cannot put everyone's reasons in the same box. It's just a line I've never crossed and never will," he says. Later, he asserts that not revealing his sexuality publicly does not qualify as living a lie.
Still, Spacey possibly alludes to the answer, saying, "Look, at the end of the day people have to respect people's differences. I am different than some people would like me to be."
The interview wasn't all about Spacey's sexuality -- in fact, the thrust of the talk was about his new movie, 'Casino Jack,' which opens on Friday. Based on the crimes of former Republican financier Jack Abramoff -- with Spacey playing lead -- it chronicles the rise and fall of GOP donors, aides and Congressmen, including former House Majority Leader Tom Delay (seen in this exclusive clip).
Popular in the Community