The growing number of sexual abuse allegations against Kevin Spacey is forcing the producers of the Netflix series "House of Cards" to consider other options for the show's last season.
One idea that's reportedly getting traction is killing off Spacey's character, Frank Underwood, and focusing the show on Robin Wright's character, Claire Underwood, according to Variety.
Insiders tell Variety that executives at Media Rights Capital, which produces the show, fear the allegations against Spacey make working with him on the last season a dubious prospect at best.
About 300 cast and crew members work on "House of Cards" and producers reportedly don't want them to be penalized because of Spacey. According to Variety's sources, some feel it's early enough in the production that Frank Underwood could be written out without creating too many difficulties for the serialized drama.
Earlier this week, actor Anthony Rapp told BuzzFeed that Spacey made a sexual advance on him when he was 14 years old, and the Oscar-winning actor's career has been in a tailspin ever since.
Spokespeople for Netflix and Media Rights Capital declined to comment to Variety.
UPDATE: 10:15 p.m. ― Netflix announced Friday evening that it won't be involved with any production of "House Of Cards" that includes Spacey, according to BuzzFeed News reporter Adam B. Vary.
The streaming giant also says it won't be moving forward with a Gore Vidal biopic produced by and starring Spacey that is currently in post-production.
Before You Go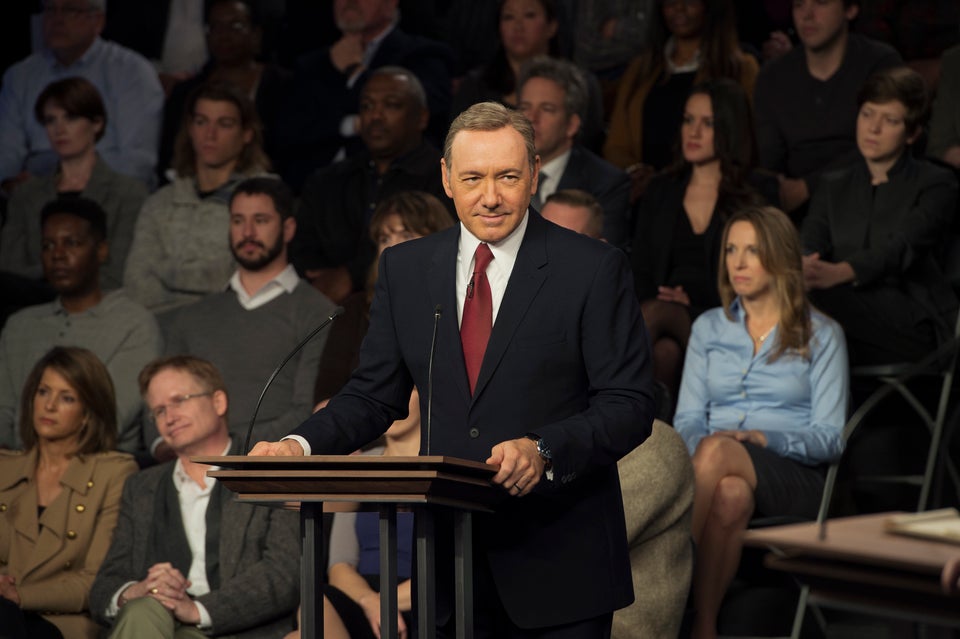 "House of Cards"
Popular in the Community