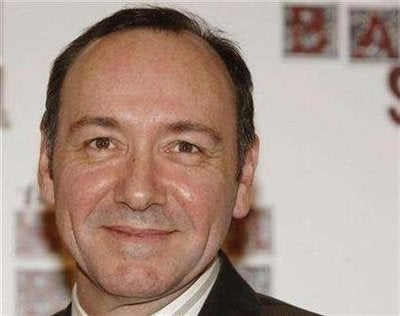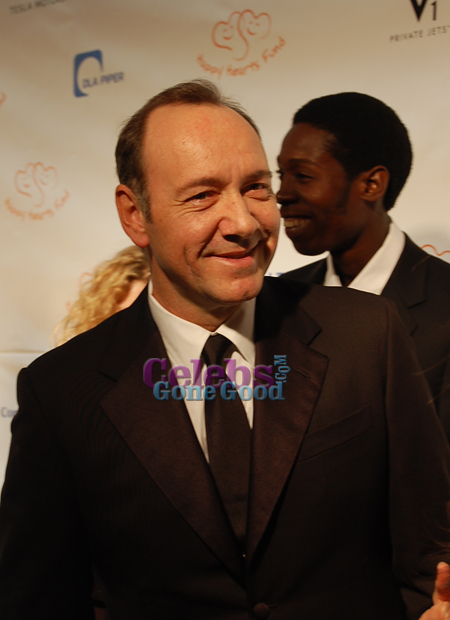 Among the remarkable guests who showed up to Petra Nemcova's 2008 Happy Hearts Gala was the one and only Kevin Spacey. Not only did the two-time Academy Award winner drop everything ( he's currently shooting The Men Who Stare at Goats with George Clooney in New Mexico) to come to New York and support his friend Petra, he also auctioned off a date with himself in London to help raise funds for the charity.
Kevin is a truly passionate actor with an amazing heart. He's also known for being elusive; as he puts it, the less you know about him, the easier it is to believe he's that character up on the silver screen. Check out our exclusive interview below as Kevin discusses Obama, Prop 8, and why he believes America is going to overturn the ban on gay marriage once and for all.
CelebsGoneGood: What brings you here tonight?
Kevin Spacey: Oh you know, anything that can help kids around the world, and I think that what Petra has done is pretty remarkable these last couple of years.
CGG: How do you feel about President-Elect Obama?
KS: Hope is in the air, and it's palpable. It's an exciting and generous spirit. And I think that the American public is ready for it, and I think he's ready for it, and I believe the world is ready for it.
CGG: What about Proposition 8? Do you hope California will fight the ban on gay marriage?
KS: Well there's no doubt that election night was a bittersweet night. But in some ways, these kinds of setbacks allow for a bigger fight, more challenges, and eventually we're going to get it right. Eventually the American public will figure out that it really isn't right to deny citizens basic civil human rights. And we can no longer allow that to happen.
So the fact that these things were voted in, to me, it's just an example of the fact that they had more money. How much money did the Mormon church put in? So I hope, like Arnold Schwarzenegger said, "Don't give up. Keep protesting."
KS: Well, I haven't heard what Elton has said about it, and I don't really know the particular laws in London with respect to whether they just have civil unions or...Look, I think at the end of the day, if people are given rights, and the same basic rights that any individual is given, then we are in fact honoring the Constitution of the United States. Anything less than that is unfair.
Calling all HuffPost superfans!
Sign up for membership to become a founding member and help shape HuffPost's next chapter