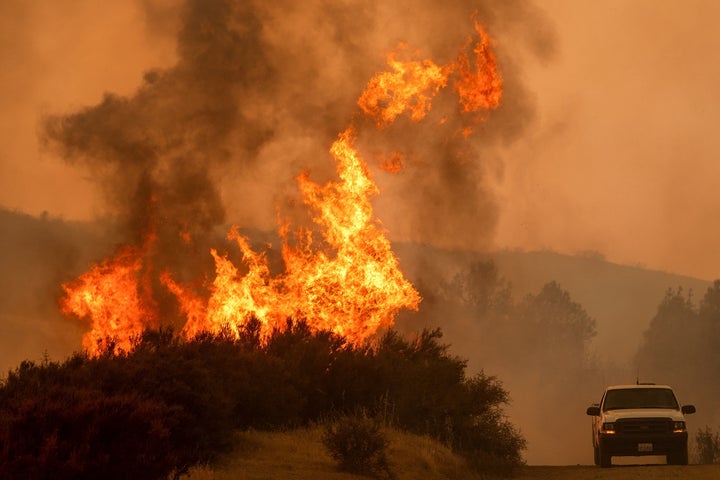 Swanson, who is a pastor at the Reformation Church of Elizabeth, Colorado, said on his "Generations with Kevin Swanson" radio show last week that the fires ― which had killed nine people as of Monday afternoon ― were part of God's punishment of the Golden State for "legitimizing the sin of homosexuality" in the United States.
"The first gay pride march occurred in San Francisco in 1970, and then San Francisco legitimized homosexuality in 1972," Swanson said in his Aug. 3 broadcast, according to Right Wing Watch. "In 2005, California state legislators became the first in the nation to pass a same-sex marriage law … In 2008, the California Supreme Court then struck down Prop 22 in regard to marriage cases, and Prop 8 also was struck down later on that year, I believe."
Listen to Swanson's remarks via Right Wing Watch below.
Blasting the state's board of education for approving 10 LGBTQ-inclusive textbooks last year for use in elementary and middle school classes, Swanson continued, "That was the kickoff for the biggest fires that California has ever seen in its history."
"So God is burning down California in 2017 and 2018 after about 25 years of leading the pack to legitimize the sin of homosexuality in that state," he said.
Popular in the Community