Internet, meet your new favorite cat.
A 4-year-old rescue cat named Kevin, a Russian blue, was born with hydrocephalus, according to his Instagram page. The condition, in which there's a buildup of fluid inside the skull, has led to the kitten's uniquely adorable, perpetually surprised look.
The feline, who wasn't expected to live past 6 months, has risen to Instagram fame, racking up over 14,000 fans as of Friday afternoon. His unique look, coupled with his resilient attitude, makes it no surprise that he's so popular.
Though Kevin's senses are impaired because of his condition, he still lives a happy life and even has his own toy-filled play area where he can safely and comfortably frolic.
Kevin's human, a veterinary nurse named Tailah, told LoveMeow that the kitty was found abandoned in a carpark and later surrendered to a clinic. The nurse just fell in love with the kitten and knew she "had to give him a chance."
"I told myself that even if he passed away, I gave him all the loving I could," she told the outlet. "Four years later and he's still my best little love bug."
With a face as cute as Kevin's, it must be mighty difficult to avoid charming anyone and everyone you meet.
To see more of Kevin and his feline high jinks, check out the photos below.
To learn more about Kevin, visit his Instagram page here.
Related
Before You Go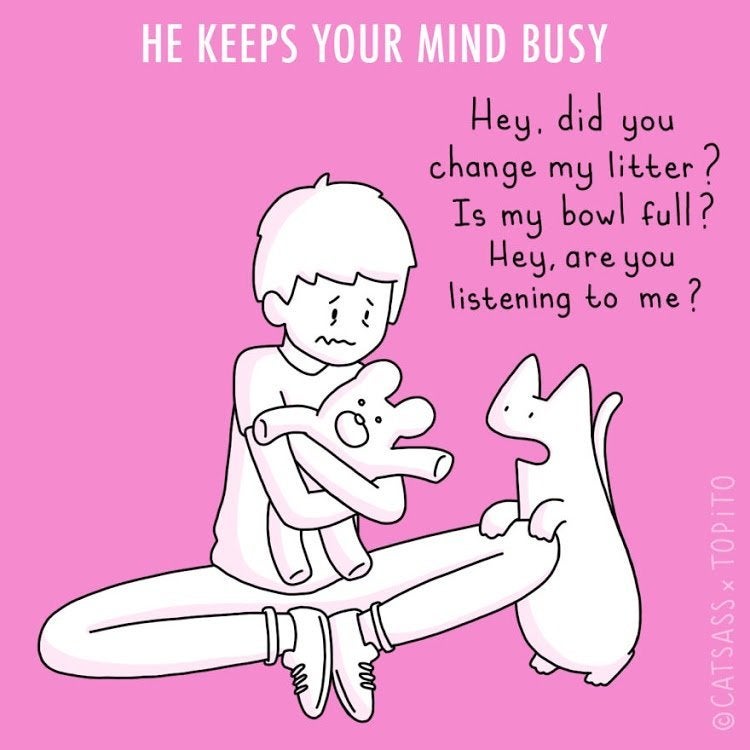 Why Cats Are Great Besties During A Breakup
Popular in the Community