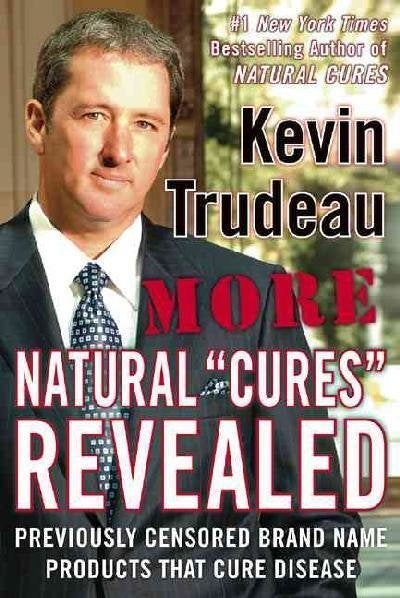 Infomercial king Kevin Trudeau has been sentenced to 30 days in jail for contempt of court. The sentence comes after Trudeau persuaded visitors to his website to help him launch an e-attack on a federal judge's computer -- so many people emailed the judge that his computer in Chicago crashed. AP has more details of the attack and subsequent charges:
U.S. District Judge Robert W. Gettleman's computer became hopelessly clogged with e-mails from admirers of Trudeau's diet book and other volumes, the judge told a hearing. Court technicians had to be called in to make his inbox usable again. Something similar happened to his BlackBerry, Gettleman said.

Gettleman has overseen Trudeau's long-running legal battle with the Federal Trade Commission, which claims ads for Trudeau's books offering cures for dozens of ailments -- from faltering memory to hair loss -- misrepresent the facts.

The judge said Trudeau urging the deluge of e-mails was harassment.

"The penalty I will impose will probably include some custody and a fine," the calm, soft-spoken Gettleman said after holding Trudeau in direct criminal contempt. He ordered Trudeau to post a $50,000 bond and surrender his passport.

Gettleman said the glut of e-mails delayed court business and will force the U.S. Marshals Service to do a threat assessment.

Trudeau arrived in court voluntarily after Gettleman threatened to send marshals to bring him in. He sat silently through the hearing before being led away for fingerprinting and a mug shot.

Chief defense counsel Kimball R. Anderson told Gettleman that Trudeau had posted an apology on his Web site and urged visitors not to attempt further contact.

"I am confident this incident will not occur again," Anderson said.

The apology message posted on Trudeau's Web site admitted asking visitors to the site Wednesday to communicate with Gettleman but added "that was a mistake."

"It was wrong to make that request," Trudeau's posting said. "Please do not under any circumstances communicate with the court or the judge. I apologize for the mistake."
Calling all HuffPost superfans!
Sign up for membership to become a founding member and help shape HuffPost's next chapter