A building that once housed a neighborhood bar is now a community center for Philadelphia's youth.
After his mother passed away, Kevin Upshur transformed her bar into Strawberry Learning Center in hopes of of fulfilling her request that he give back to the neighborhood that reared him.
"She said you've got to do something in the community. You've got to give back and you've got to help stop some of the violence by having a place where young people can come and learn," he told HuffPost host Alyona Minkovski.
Just a few blocks away from the center lies Strawberry Mansion High School, from which Upshur himself graduated. The school has a 41 percent graduation rate, which is much lower than the national average of 82.2 percent.
Upshur's center, which provides computers, a library and healthy meals, has become a safe haven for kids in the neighborhood where after-school activities are lacking. By providing a productive outlet for Philly youth, Upshur hopes to curb crime among the students.
"As a result of not having stuff for our young people to do, they get in trouble. They do a lot of other things. It's a lot of crime," Upshur said.
Upshur, who's been a social worker for 20 years, has mentored hundreds of youth through his programs, but the learning center doesn't make any money on its own. Instead he relies on donations and other programs to keep the center running. On his toughest days, when he questions his choice to run the center in addition to his day job, he remembers the inspiring words a friend once told him.
"He says, 'Man, the day you stop is the day something could happen.' Because some days, I be like 'Oh my God. What am I going to do? How am I going to do this?'" Upshur recalled. "But I always remember he says,' Keep going because something good can happen. [You can] save a kid's life."
This video was produced by Liz Martinez and Alyona Minkovski, edited by Maria Tridas and shot by William DeJessa and Brian Bentz.
Before You Go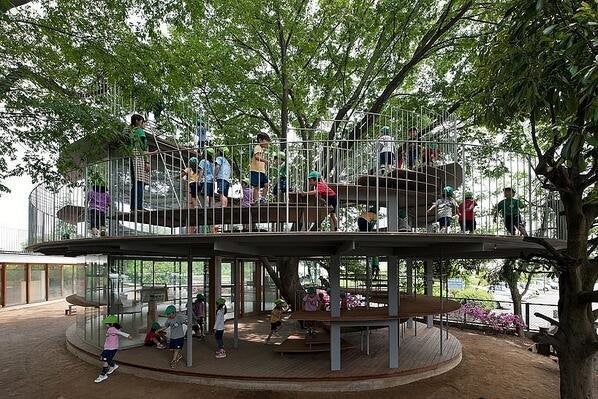 Coolest Schools Around The World