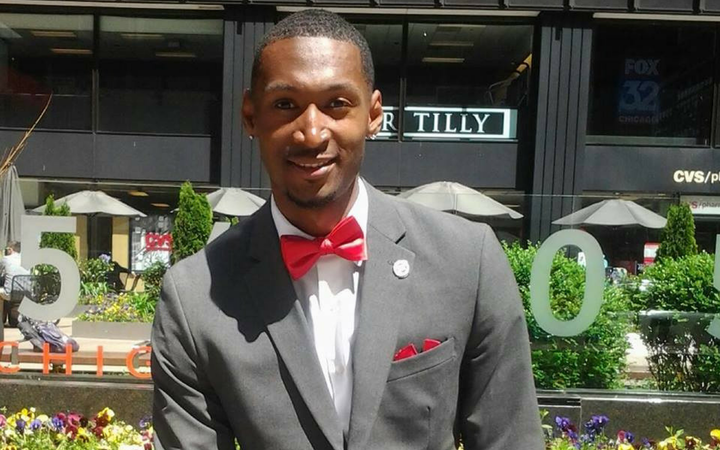 "A bad past will always encourage a better future." Kevin Williams
Kevin Williams is the founder of 4.0 Public Relations & Marketing in Chicago. Founded in 2014, the firm specializes in sports and entertainment public relations, marketing, branding, and advertising.
Born and raised on the West Side of the Windy City, Williams said he grew up in poverty and was once homeless. While attending Clark Atlanta University, one of his scholarship committments via a local church fell through.
"I had to eliminate my housing and meal plan to enroll in school, but I was still short ten thousand dollars. I couldn't go back to Chicago because I wasn't seeing eye-to-eye with my mother, and I didn't want to return to Chicago with nothing. So I took a chance, and made a little money here and there and secured small projects while working a seasonal job at Lenox Square Mall but it wasn't enough."
"Moving place to place, I ran out of money paying people to stay on their couch," Williams continues. "It was during this time that I learned I didn't have genuine friends. I volunteered in the University Athletic Department as an assistant trainer. There were times when I slept and took baths in the training room. If I couldn't get in the room, I would stay in a shelter and sometimes on the street. This experience develop my skills to think "outside the box," and taught me how to become an innovative thinker. That is how I survived during that time."
Williams said that experience was all the motivation he needed to stay focus and move forward. "I want to give my mom and sister a better life, and I will work hard every single day to achieve that goal."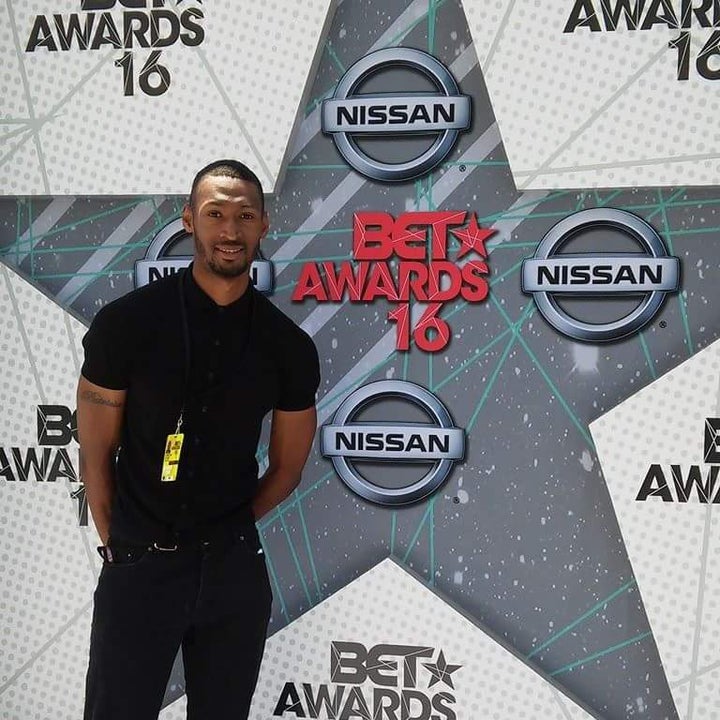 Gwendolyn Quinn: How was it growing up in Chicago? Tell us about that experience?
Kevin Williams: I grew up in poverty with my mother and little sister. I played sports and dance with local Chicago dance groups, which allowed me to tap into my creative side. Where I lived, I had to learn how to become street and book smart at the same time. At a young age, I've been a victim of violence. Chicago has made me what I am today; a passionate, determined, hard-working, and devoted man. These are the tools that I've utilized to build my reputation and brand.
GQ: When did you become interested in publicity/public relations?
KW: I fell in love with the art of public relations in high school. Throughout college, I had gained hands-on experience with internships and personal projects that I created.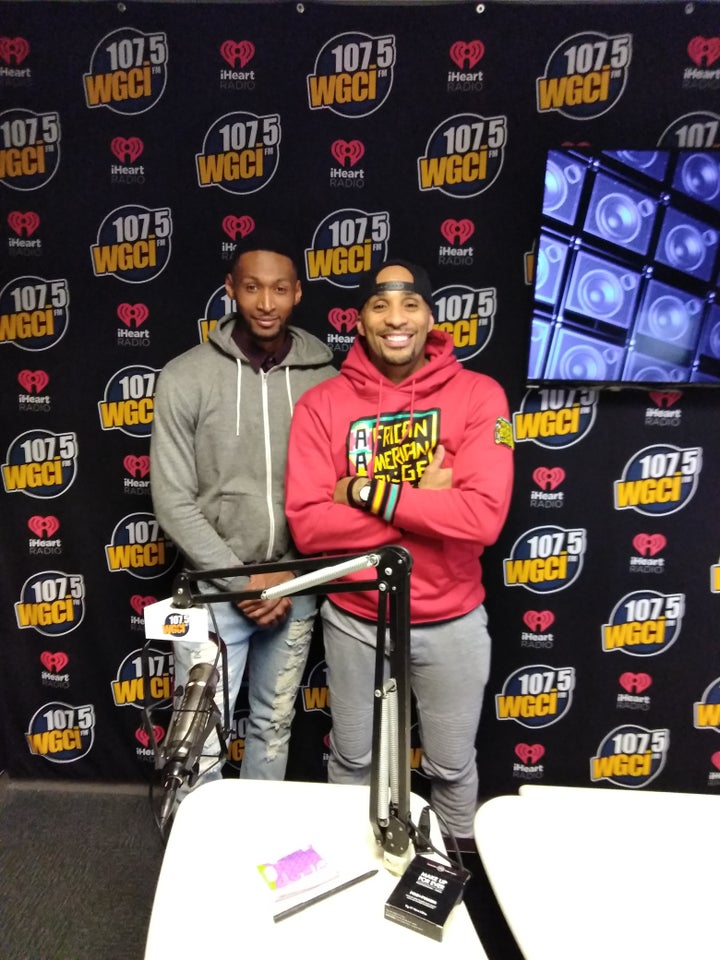 GQ: What do you love about publicity/public relations?
KW: I love public relations because it brings me new challenges to achieve. I get the opportunity to meet and work with a variety of people from different cultures and industries, and it gives me a chance to be creative and innovative while bringing awareness to qualitative brands and public figures.
Our company, 4.0 Public Relations and Marketing caters to a wide-range of clients including athletes, small businesses, public figures, and products.
GQ: Where is your firm based? What services do you offer?
KW: We are based in Chicago with offices in Houston, Maryland, New York, and Los Angeles. Our services include digital ad campaigns, creative designs, event management, media and public relations, and product launches.
GQ: What is the mission and concept behind 4.0 Public Relations & Marketing?
KW: The Company's mission is to develop strategic and customized campaigns that position our clients for long-term opportunities and success.
GQ: Who are some of your current and past clients under 4.0 Public Relations & Marketing?
KW: I have represented Harlem Globetrotter Tammy Brawner, actor and comedian Juhahn Jones, social media influencers Reggie Couz and Topnotch World, and LOL Comedy Honors, and others.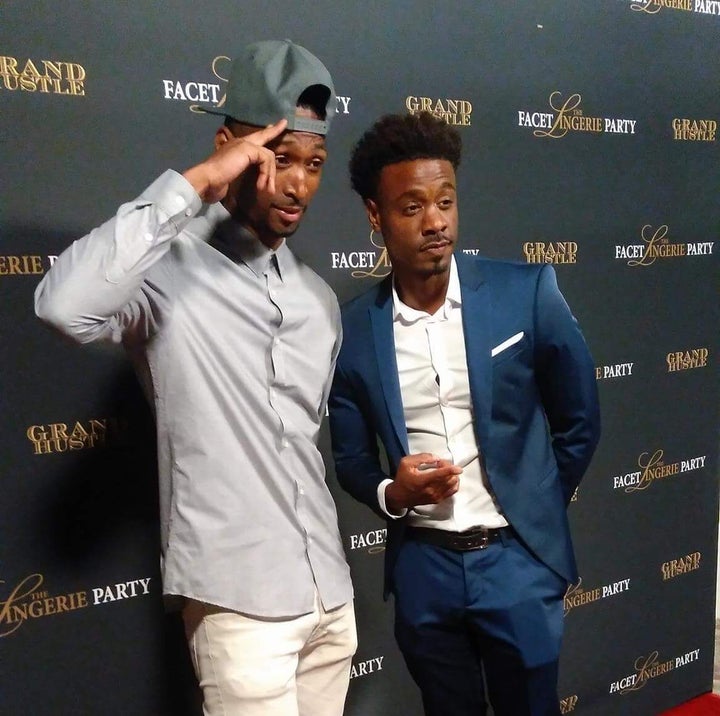 GQ: What were some of the most valuable lessons you learned during your internships at BET Network, 107.5 WGCI-FM Clear Channel Communications, and other reputable companies and brands?
KW: Some of my most valuable lessons were how to fully develop and implement public relations campaigns. I've learned to think outside the box, which can set you aside from the competition and that's very important in the sports and entertainment industries. I've also learned that everyone doesn't have your best interest at heart; that's why I work with consultants or a small staff because if something goes wrong, I can only blame myself.
GQ: Tell us about working at the Hispanic firm, Paco Collective Cross-Cultural Marketing. What was your position and duties there? What did you learn at the Hispanic firm that is different from working with an African American marketing firm? What was the most valuable lesson(s) you've learned while working there?
KW: It was fun working at Paco. It was my first time being hired as an independent contractor. I worked there seven months after I graduated from college. I was an account executive for the Chicago White Sox. I handles the duties of a float coordinator for the city's annual Mexican Independence Day Parade. I learned so much about the Hispanic culture and valuable skills from my former supervisor, Janet Dominguez. That experience exposed me to a different form of public relations; and made me want to expand my clientele.
GQ: Tell us about your position with the Chicago Bulls 50/50 Charities. How did you land that position? What was your role there?
KW: I was with the Chicago Bulls for a short period. I was a sales representative for the organization's 50/50 Charites, a non-profit organization of the Chicago Bulls. One day I was researching job opportunities on LinkedIn when I saw an ad posted by a recruiting manager. I took the opportunity to connect with her, which led to an interview. I got the job; though I was there for a short period, I've learned so much and would love to work with the Chicago Bulls brand again.
GQ: What was your first publicity, public relations, or communications position or project?
KW: My first PR project was with Tammy Brawner of the Harlem Globetrotters. She became a client; and within two months, I secured placements for her with BET's Celebrity Basketball Game, among other celebrity games. I also secured a hosting opportunity with the National Musical Artist Wale, and media placements with "Black Hollywood Live," and "CBS Radio," among others.
Another early career accomplishment was when I secure two major endorsement deals for Reggie Couz for Sprite and Wendy's.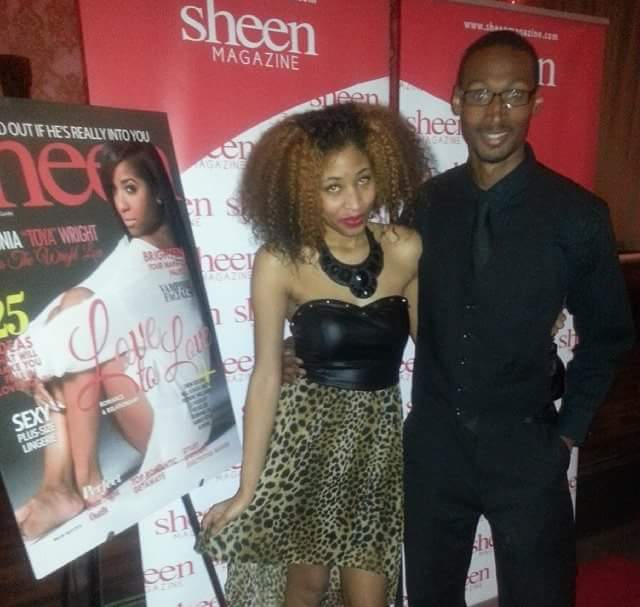 GQ: What are some of the most challenging aspects of your position?
KW: Clients often have extremely high expectations and extremely low budgets. As a PR professional, sometimes our time is not respected. Clients have called me in the early morning hours and late after business hours with last minute assignments, which can be very stressful. As publicists, we go above and beyond for clients for so little.
GQ: Tell me about volunteerism and community work?
KW: Well I mentor young teenage boys on the West Side of Chicago. I teach them how to play various sports while motivating them to pursue college. I also collect toys and clothing items during the winter for the homeless and less fortunate children.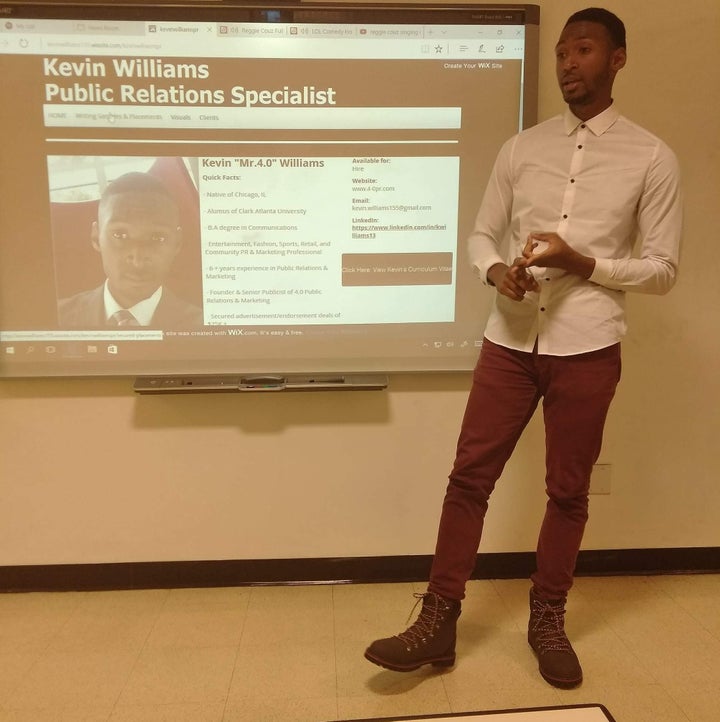 GQ: Where do you see yourself in the next five years?
KW: Within the next five years, I would like to own a sports apparel brand and open a few stores around the country. I would also love to teach on the college level.
GQ: What do you like to do in your spare time?
KW: I love playing in the basketball and football leagues. I love cooking and listening to music and spending time with friends.
GQ: What was the most important and profound lessons you learned from your parents?
KW: I learned from my mom and grandmother that you are in control of your destiny. Nothing is going to be given or handed to you. Hard work, passion, and heart will take you a long way. They reminded me that I will have some failure along the way, but failure is one of the key tools of success.
GQ: Who are your mentor(s) and what are some of the most valuable lessons you have learned from them?
KW: My high school basketball coach Kevin Iverson was one of the best mentors I've ever had. He taught me many valuable lessons through sports and how to work with others, and persevere.
GQ: What keeps you spiritually centered and grounded?
KW: I have so much faith in God and His plan for my life. He has protected me through some of my hardest days, and I know He will continue to guide me.
GQ: What are some of your pop culture's must haves (music, film, television)?
KW: I'm a big fan of Childish Gambino, J. Cole, and I love watching ESPN.
GQ: What is your dream project?
KW: I would love to conduct a national campaign for Adidas or Nike.
KW: I plan to handle more national PR campaigns and product launches in the coming months.
Gwendolyn Quinn is an award-winning media strategist and consultant with a career spanning more than 25 years. She is a contributor with NBCNews.com/NBCBLK.com, BlackEnterprise.com, HuffPost, and EURWEB.com, among others. Quinn is also a contributor to Souls Revealed and Handle Your Entertainment Business.
Antonice Jackson is the President of the National Black Public Relations Society's Washington, D.C. Chapter. She partnered with Gwendolyn Quinn to produce "The Top African American PR Millennials for 2017" series. Jackson is also a contributor with AllHipHop.com.
Support HuffPost
The Stakes Have Never Been Higher
Related
Popular in the Community