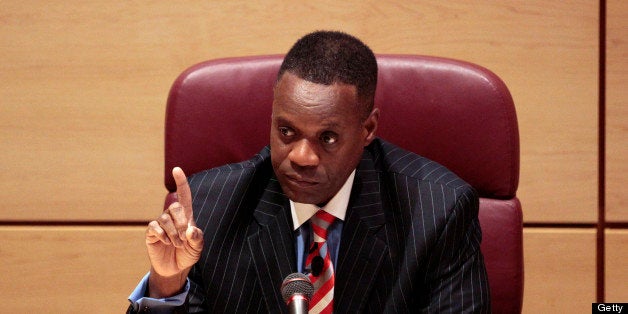 DETROIT, June 14 (Reuters) - Detroit's creditors will begin to learn on Friday morning what they can recover without driving the financially troubled city into bankruptcy when the city's emergency manager unveils his restructuring plan.
Manager Kevyn Orr has dropped hints that creditors would fare better by compromising now rather than in court should he opt to file what would be the biggest municipal bankruptcy in U.S. history.
He has begun laying a choice before creditors: Work with him by accepting cuts to what they are owed, or face the prospect of a Chapter 9 bankruptcy proceeding where they might have little influence on the outcome.
"I have a very powerful statute," Orr said at his first meeting with the public on Monday, referring to Michigan's new emergency manager law. "I have an even more powerful Chapter 9. I don't want to use it, but I am going to accomplish this job. That will happen."
Orr, the bankruptcy attorney Michigan officials tapped in March to run the city as emergency manager, has summoned public labor unions, bondholders, bond insurers and others to a Detroit airport hotel to present a 200-page restructuring plan.
With Michigan's biggest city buckling under more than $15 billion of debt, high unemployment and a sinking population base, Orr has contended Detroit is on an unsustainable path and that there is a 50/50 chance of a bankruptcy filing.
It would be a first for a major U.S. city as New York, Philadelphia and Cleveland all avoided formal bankruptcy filings, noted Jim Spiotto, a municipal bankruptcy expert at law firm Chapman and Cutler.
"The perception in the market today is that major municipalities don't file for Chapter 9," Spiotto said. "They are a safe investment and they will find a way to refinance and restructure. If that perception changes, that could increase the cost of borrowing" for Detroit.
Historically, bondholders have not lost the principal amount owed them as a result of financial restructurings of major cities.
Local media reports say that Orr will push creditors in his restructuring report to take as little as 10 cents for each dollar the city owes. Orr's spokesman declined to comment on the reports.

INSURERS LIKELY FIRST TO NEGOTIATE
Unlike in corporate Chapter 11 bankruptcies, judges have more limited powers in a municipal Chapter 9 proceeding. A judge in a Detroit bankruptcy could not replace Orr, liquidate the city, or force it to sell assets or raise taxes.
"All the protections for creditors in Chapter 11 are not applicable in Chapter 9," said Laura Bartell, a law professor at Wayne State University in Detroit.
Bartell added that the Friday meeting was just round one in a process that will take weeks.
"Of course this is going to be tough," Bartell said. "This is a massive financial morass with so many people and so many different interests."
In the meantime, Detroit's emergency manager says he intends to remain current on the city's debt payments including about $34 million due to owners of pension debt on June 15.
Heightened concerns that Detroit's bondholders face payment risks due to a possible bankruptcy filing or debt restructuring led to credit rating downgrades deeper into the junk category for Detroit's bonds by Standard & Poor's Ratings Services on Wednesday and Moody's Investors Service on Thursday.
Much of Detroit's debt is insured, giving bondholders protection against future defaults. Two of the insurers, MBIA, Inc and Assured Guaranty, will have someone at the Friday meeting, according to their spokespersons.
James Schwartz, head of municipal credit research at BlackRock, said he expects insurers to be at the front lines in negotiations with the city. That is a role bond insurers have played in the case of Alabama's Jefferson County, which is in the midst of the current biggest-ever municipal bankruptcy.
Also listening intently for details on Friday will be the presidents of the unions that represent Detroit's workers, from civil service to firefighters to police officers.
Depending on what Orr has to say on Friday, several dozen to several hundred police and firefighters may decide to retire rather than wait for an emergency manager-imposed new contract, union leaders said this week.
"We're going to lose the institutional knowledge and much of our leadership because they will not tell us what we need to know in order to make decisions for our families," said Dan McNamara, president of the 915-member Detroit Firefighters Association.

Related
Before You Go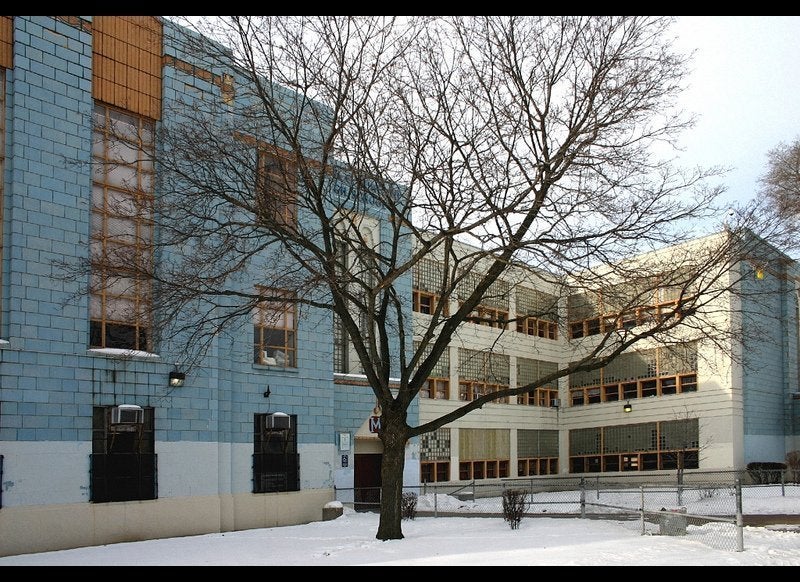 Empty, Demolished And Repurposed Detroit School Buildings
Popular in the Community