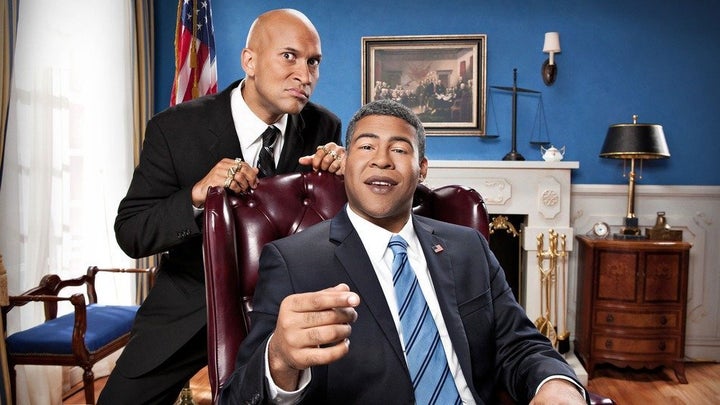 Over the course of its five-season run, "Key & Peele" established itself at a top tier in pop culture. The show not only earned great ratings for Comedy Central on television and YouTube (Did you know "K&P" has the top 29 most popular videos on Comedy Central's YouTube account?), but had resonating takes about politics, race, sports, dating and pretty much every other facet of life.
So given that immense success, it may come as a surprise that the show almost took an entirely different form than its recognizable sketch format. As Key revealed to The Huffington Post in a recent interview to promote the just released "Key & Peele: Complete Series" DVD set, him and his comedy partner, Jordan Peele, originally envisioned two structures for their show that were dropped before the premiere. (Comedy Central eventually encouraged them down a path to create something more like the late "Chappelle's Show.")
"There were two ideas," said Key. One was to have an overarching "narrative feel" between the sketches, kind of like Bob Odenkirk and David Cross' "Mr. Show."
The other idea would have made the show completely unrecognizable from what it became.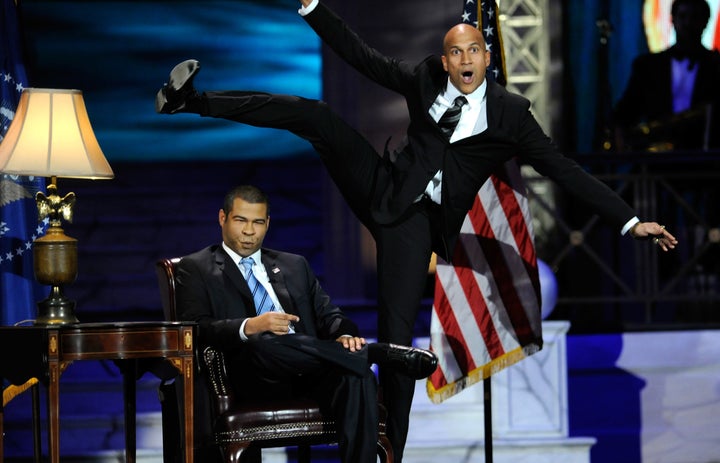 "We talked about what it would look like if we made [the show] look like found footage, because it was starting to feel like that was the direction the world was going in at that time," said Key.
"Key & Peele" debuted in January of 2012, right around the time Facebook was taking off as a platform for viral stories in their News Feed. YouTube videos were subsequently benefiting with meteoric play counts.
"Everything [was] happening right at the cusp of Facebook kind of surging and blowing up," said Key. The premiere was scheduled shortly after "Ridiculousness," a show on MTV that presented found footage clips, debuted in late 2011. A similar show, "Tosh.0," premiered in 2009.
"What was happening is we were starting to watch videos online that are real and people are laughing at the things that are real and even the things that were manufactured looked real," explained Key. "So, I think we got a little nervous for a minute that if there isn't a certain amount of verisimilitude to our sketches, they're not going to be perceived as funny if they look too rehearsed."
The comedian said that his favorite type of comedy is based around set pieces that are well choreographed. Key felt unfamiliar with this new form as he and Peele started writing as if the show would be "found footage." In particular, he recalled a planned sketch that would have "looked like somebody from a building across the street was taping us with an iPhone."
As Key explained, "Both of those [alternate formats were dropped] and we kind of started moving in the direction of a format much more similar to Dave Chappelle's. And that's, of course, what we ended up with. The subject matter was different, but the format was really similar."
Key continued, "Comedy Central was strongly encouraging us to move in that direction. They felt the metrics that they had for 'Chappelle's Show' were super favorable and if we did something similar, of course not the same, but similar to that, it would behoove all of us. And I think it did. I think it did."
Before the show premiered, the duo released their early Luther the Obama Anger Translator sketches online, thinking it could be good promotion for the television show. Despite these videos not looking like improbable found footage from the Oval Office, Key and Peele went viral.
Watch "Substitute Teacher," which has over 98 million plays on YouTube:
Before You Go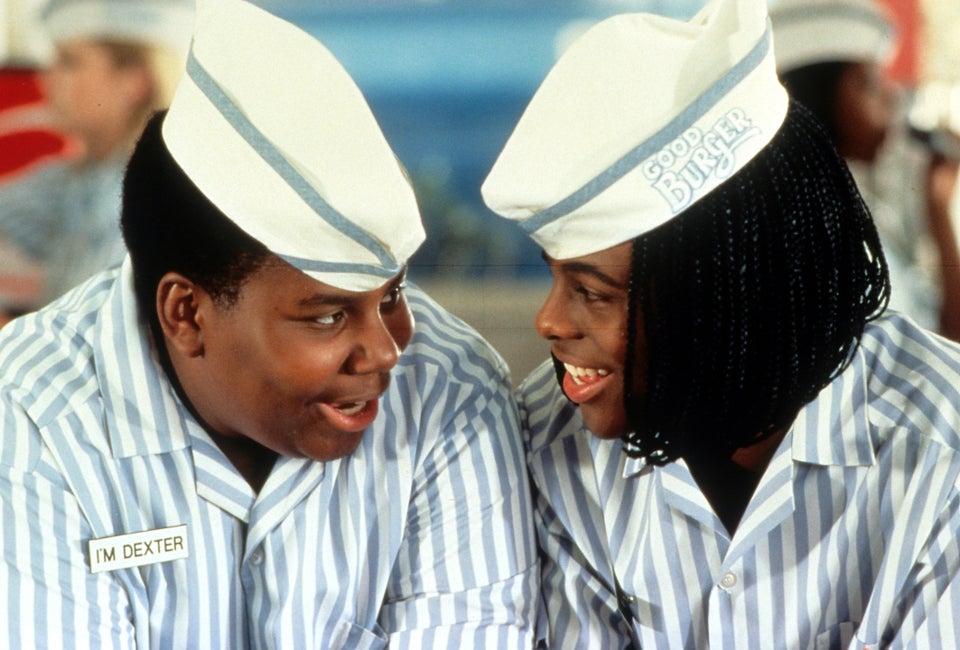 14 TV Shows Netflix Should Remake
Popular in the Community