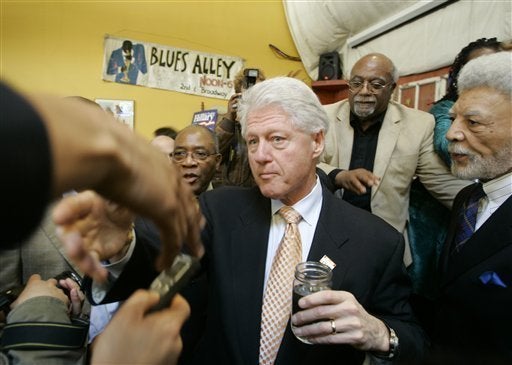 Prominent Democrats are upset with the aggressive role that Bill Clinton is playing in the 2008 campaign, a role they believe is inappropriate for a former president and the titular head of the Democratic Party. In recent weeks, Sen. Edward Kennedy and Rep. Rahm Emanuel, both currently neutral in the Democratic contest, have told their old friend heatedly on the phone that he needs to change his tone and stop attacking Sen. Barack Obama, according to two sources familiar with the conversations who asked for anonymity because of their sensitive nature. Clinton, Kennedy and Emanuel all declined to comment.
On balance, aides to both Bill and Hillary still see Bill as a huge net plus in fund-raising, attracting large crowds and providing a megaphone to raise doubts about Obama--even if some of those doubts are distortions. But there's concern that in hatcheting the Illinois senator and losing his temper with the news media (last week he thrashed a San Francisco TV reporter for asking about a lawsuit filed by Clinton-backing teachers union members to limit the number of Nevada caucuses), Clinton is drawing down his political capital and harming his role as a global statesman. "This is excruciating," says a member of the Clintons' circle, who asked for anonymity. "But the stakes couldn't be higher. It's worth it to tarnish himself a bit now to win the presidency."
Calling all HuffPost superfans!
Sign up for membership to become a founding member and help shape HuffPost's next chapter