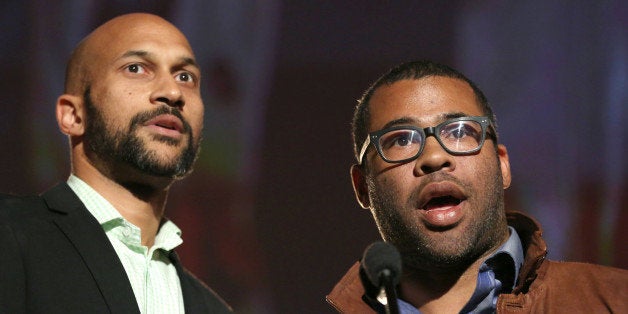 Keegan-Michael Key and Jordan Peele have played pretty much every character you can think of since debuting their eponymous show on Comedy Central three years ago: the Nazi soldier, the dopey sports anchor, the penis-themed performance artist. In the hands of lesser talents, the attempt to revive the comedy duo might have resulted in little more than a thinner, less-British version of Hale and Pace, suburban comedians ploughing the same predictable joke furrow for years on end. But they've proved a raging success, racking up more than 600m views on Comedy Central's YouTube channel, and much of that is down to the complementarity of their respective strengths, Key's thin-man falsetto the perfect alloy for Peele's squat basso profundo, and the sheer range of their performing ability across countless different subjects and in countless different keys. There is, seemingly, little in comedy they can't do – and do well.
REAL LIFE. REAL NEWS. REAL VOICES.
Help us tell more of the stories that matter from voices that too often remain unheard.