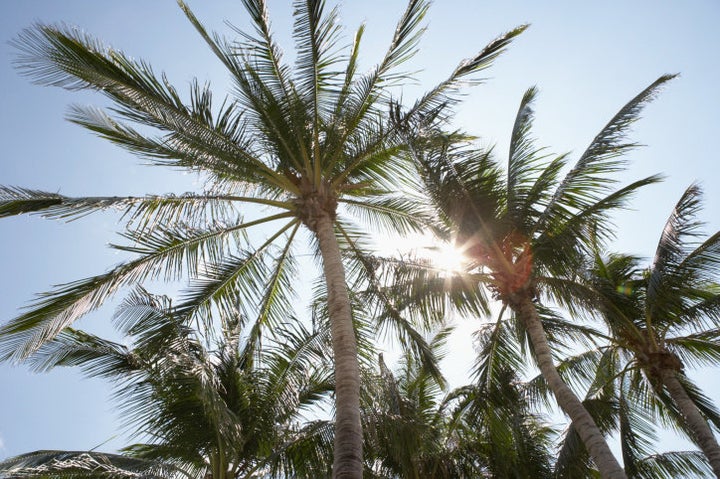 Until last week I'd only spent one night in the south of Florida, in Fort Lauderdale as a teenager en route to the Bahamas. So I was due for a trip, albeit a shorty, to see a bit more of the area; namely, Miami Beach and Key West. A mini road trip sounded appealing, so I hit the road and here's what I recommend:
The Car: BMW 535i xDrive GT. This was a good roadtrip car for the Keys because the average age of a driver along the mostly-one-lane route 1 is about 104. So the V8 kicks beautifully when passing these drivers who can barely see over the steering wheel. It also has a USB plug-in for an iPod, so I made a Florida playlist (with some Flo Rida, who was coincidentally arrested while I was there). Also, the 535i is very roomy for passengers, luggage and a 24-pack of bottled water.
The Route: One night in both Fort Lauderdale and Key West and then back up to Miami for two nights.
We arrived in the evening in Fort Lauderdale and decided to head straight to an outlet mall (mostly for the Neiman Marcus Last Call) that was only 10 minutes from the airport. A Theory dress and skirt purchased later, we drove east toward the ocean, checking out the shops and restaurants along Las Olas, with a stop into Rocco's Tacos, which was too long of a wait and too loud for us to even hear how long of a wait it actually was. (The restaurant we opted for isn't worth mention.) We checked into the B Ocean Fort Lauderdale, which is brand new, hip, modern, affordable and as close to the ocean as you can get along Fort Lauderdale Beach Blvd.
After a morning stroll on the beach and Starbucks (from the nearby Westin), we headed south. For the most part, driving through the Keys is unremarkable; but there are some neat bridges that afford pretty water views. (I kept shouting "The longest bridge from True Lies!" every time we'd get to a bridge; after about four of those, we actually did get to the Seven Mile Bridge, which was most interesting because of the old, dilapidated bridge parallel to it.) One highlight was stopping at Winn Dixie in Key Largo (who doesn't love a mediocre grocery stop), where we bought champagne, cheese, meats, vegetables and sliced watermelon for our picnic at Harry Harris Park Beach in Islamorada, which has covered tables set along the clear turquoise water. A few more hours of Key after Key and we arrived in Key West.
Key West is a cute little town with lots of fishing expeditions, restaurants, bars, bars and some bars. We checked into the Inn at Key West (affordable, charming plantation decor, nice pool) and headed to happy hour at Kelly's, which is co-owned by Kelly "where'd you go after Top Gun" McGillis. The building also happens to be the original headquarters for Pan Am Airlines, so memorabilia abounds. After a $3.50 Super Margarita, we walked to Duval street, where there's restaurant after restaurant, BARS and other touristy shops. It's kitschy but fun.
The highlight of Key West was visiting Ernest Hemingway's house (entry and a guided tour is $12.50). The house has 44 cats on the premises, all of which are descended from Papa's cat, Snowball, who was polydactyl (i.e. has six toes). So there are a bunch of six-toed felines wandering around the property, sleeping in any nook and cranny they can find.
After the short trip in the Keys, we headed back north, stopping for key lime pie perfection at a road-side restaurant south of Key Largo. Then, of course, we had to pop into the Dolphin Mall to quickly peruse the Bloomingdale's and Saks outlets. Then we drove west to the beach and the famed Collins Ave., where we checked into the Eden Roc Hotel.
The folks at Renaissance by Marriott recently completed a $220 million renovation at the storied hotel, which was the playground of the Rat Pack, Katharine Hepburn, Bogie and Bacall and Liz Taylor back in the late '50s. It boasts gorgeous rooms with beds that seem to float in the room as they face the ocean; the 1500 Degrees restaurant has one of the best hotel breakfast buffets I've had; three pools, and the ocean (with beach chairs to rent) are just steps away. The newest gem in the hotel's crown is the ELLE Spa, which opened June 10. The magazine partnered with the hotel to create a luxurious 22,000-square foot pampering mecca. (Thanks to my aesthetician, Florence, I experienced one of my best facials ever.) I also purchased some Soludos shoes in the spa lobby, which is full of fashion and beauty merchandise that you'd find on the pages of ELLE. After a little on-foot exploration of Miami Beach, we headed back to the airport, feeling refreshed but anxious to come back again to explore some more after this Cliff's Notes version of southern Florida.
I realize I basically just ate some sprinkles and whipped cream off the southern Florida sundae, but do plan to go back to the area again. Please leave comments below of where to visit for my next trip (and for others heading that way).